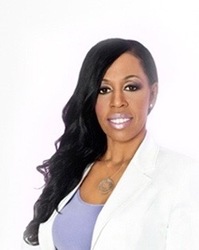 Kecia Braggs

Frisco, Texas
Life Coach, Relationship Coach
Coach U Core Essentials Graduate (CEG), Certified Master Practitioner of Neuro Linguistics Programming (NLP), Certified Print Coach Hertz-Reeder
Regardless, of the hand Life has served you, I coach you from uncertainty & confusion into EMPOWERED LIVING...KNOWING YOU ARE ENOUGH, YOU GOT THIS & WALKING LIKE A BOSS into the WINNER'S SEAT of LIFE!
About Me
Life deals each of us a different set of cards, and sometimes the hands we're dealt cause us to feel overwhelmed, lost, and emotionally depleted. Subsequently, we may end up losing our confidence, forgetting who we are, being robbed of our happy dance, and lacking the ability to believe that good things are still possible. If you've been trying to sort through the barrage of "crap-ola" you've been handed, but can't seem to pull it together I can help you! If you are without a game plan I will create one for you! If you've lost your "ummph" let me show you how to get your bounce back!
Coaching individuals into their winning seats is what I do all day, every day! Having coached professionally for well over a decade, and having lived all over the world, I have come to realize that occasionally we all need to be supported, and encouraged to keep going in the face of adversity. I LOOOVE helping my clients strategize against perceived obstacles so that they kick butt in Life. Using powerful listening and questioning skills I annihilate limiting beliefs, and reconstruct your "mental" game so that you begin living the life you want! Each week I will position you to strategically succeed by systematically constructing a winning platform created JUST FOR YOU!
In wanting the most for you I bring a very passionate pull-no-punches approach into the coaching arena. I bring my A- Game to help you to hit your stride and rhythm, regain or realize your power, and accomplish your goals so that you become the champion of your life. Often my clients tell me that although they adore my warm and supportive "Coach-side" manner they really appreciate my no nonsense style that holds them accountable, and produces results.
I look forward to serving as your personal compass by helping you to navigate your path from uncertainty and unbelief, and towards clarity and confidence once again. I'm in it to help you win it…So let's get started!
For more information please visit website.
Reviews
15 reviews (1 verified) (5.0)
Loved connecting with Kecia! She's very personable and knowledgeable.

Julianne Autry
Wow, wow, WOW. where do I start? An amazing coach, an AMAZING woman of God, and my forever mentor. It started out as coaching and grew into a strong beautiful bond. My Mama Keesh definitely helped bring the best out of me. Kecia has such an empowering, courageous, and uplifting spirit. I was lost, I didnt understand my purpose or why things would happen the way they did. Kecia helped me understand that there is light at the end of the tunnel and when everybody counts you out , God NEVER will. I now know what it means to stay positive in every situation that comes my way. I learned how to shift my focus and since I did that, my life changed in ways I never imagined. I was taught how to be grateful, honor, and cherish everything I have and that even things that may seem small, are very much so still huge blessings. She helped me turn my life around after relocating and feeling like I couldnt make it. I can now say I am doing better than I have ever done. I could vent and be myself without feeling judged. I could cry and know that everything would be alright. Mama Keesh saw my hurt and my pain, she could feel it without me saying a word. Wow just thinking of how blessed I am that God would send me someone so beautiful inside and out to remind me that I got this. As she always says there are NO coincidences. Everything in life is on purpose. I now understand my purpose and what Ive been called to do. The powerful and encouraging words of Mama Keesh will always be with me. I know that I can depend on her to always be honest with me and tell me not what I want to hear but what I need to hear. That push of honesty is so important in life. I am so glad that I started this journey. Oh yeah and since I shifted my focus and started thinking positive, I am now engaged. Im happier than Ive ever been. What a blessing Kecia has been to me. Thank you for everything, and you will always have a special place in my heart

Ciarra J
Kecia Braggs, a.k.a Mama Braggs, has been my light at the end of the tunnel for the past year. She has enlightened me to become the woman Ive always envisioned myself being. Her energy, love, wisdom and genuine care made me forget that I was talking to a life coach, she instead became more of a friend or second mother to me. Mama Braggs has shown me that the things that always seemed scary and anxious for me to do, are not so scary after all. She has shown me that the experiences I have encountered and observed never actually weakened me but made me stronger, more logical, and wiser when it comes to building stronger foundations and relationships with the people in my life. A lot of the time I always felt frustrated, misunderstood, confused, undermined, and underestimated, mostly due to my family. With Mama Braggs one-on-one and two-on-one sessions, being that much needed impartial mediator she gave my parents and me a greater understanding of one another. What makes Mama Braggs stand out and special from others is that element of spirituality that has guided me to a path of being centered and at peace with myself and the world, which is a huge feat for someone with a lot of anxiety and a need for perfectionism. The concept of visualizing my goals, having that ten minutes of peace to meditate has organized and tamed the chaos and speed that goes through my head during moments of anxiousness. There is just so much to say about this wonderful, cheery, optimistic, lovable, iridescent, wise, and caring woman I have had the pleasure of knowing and I feel absolutely blessed to have a person like Mama Braggs to have come into my life and who made it So. Much. Better. So, thank you Mama Braggs

Jes
Dear Kecia, What world have you taken me to Girl!! My world has completely changed since I started coaching with you. You asked me to give you ninety days, and you promised me that my life would change if I would trust in the process of coaching, and commit to playing full-on. Well, guess what, it is bloody happening! I began noticing things were changing when my colleagues began responding to me differently. When I gained the respect, and attention of upper management I was like WOAH! It seems like my entire work environment has been impacted by my new vibe. The fact that my clients declare that they love, trust, and feel a difference when working with me says it all! However, it doesn't stop there. Everywhere I go, people seem to go out of their way to assist me. It's like I'm living a privileged life! Its crazy Coach, but things just seem to happen effortlessly for me. I find it unexplainable, but amazingly wonderful. Because of you, I've learned how to flow with Life, and manifest more of my heart's desires. I feel like the world has become my football field, and upon which I Nutmeg consistently. Even when I hit a bump in life my recovery time is shorter due to employing the coaching tools you've taught me. I cannot thank you enough for teaching me how to level-up my energy so that I resonate at a higher vibration. As a result, my life is so much better life. A trillion thanks to you my lovely coach, and mentor for life! You are such a blessing to this world. Sincerely, Khalil Bank Executive Manama Bahrain

Khalil
The day that I called Kecia I was on the brink of a calling it quits on my seven year marriage. I was in the process of purchasing airfare tickets home and facing the challenge of having my second child alone. Call it an act of Allah, but a friend introduced me to Kecia and after meeting with her something inside stopped me and made me want to give it one more try. My husband and I have survived a new baby, a change of residence, career changes, and even a move to a new country and guess what? We are still together! Kecia has taught us "the art of communication," and because of it we have improved our listening skills and have learned to listen to each other and ourselves. We have grown so much as people and parents since coaching with Kecia. For me personally, I have learned to let go of resentments and to avoid petty arguments. Sometimes in loving our families we lose sight of what matters to us, but coaching with Kecia has taught me how to balance my family and their needs, but also how to get my own personal needs met. After all, we are each responsible for our own happiness. I am now focusing on the good and working to make things better. Thank you Kecia!

Samina, Wife and Mother, United Kingdom
Dear Kecia, Your coaching style has helped me to improve my work life tremendously. I have become less hesitant and more confident, and because of your gentle, but yet tenacious push I have unleashed my inner potential and greatness. Kecia you challenged me to push pass my limiting beliefs and to overcome personal obstacles. Teaching me to reiterate a question being asked was a brilliant coaching strategy, which now allows me to better recollect my thoughts. I am now able to contribute more constructively in meetings, and I am also a better listener. You transformed my way of thinking by introducing me to the power of my subconscious. As I reflect upon the sessions we shared I am able to see that each session had key learning points and takeaways, which I find to be most practical and applicable to my daily routine. Your coined phrase known as the, "WINK" has stuck with me and has generated a consistent awareness of being in the success zone, and has allowed me to focus on my "WINS." I have learned invaluable skills from you, which I will continue to use within my career and throughout my life. I am determined to be an effective leader and communicator both within and outside of the work environment. I am so grateful to you for sincerely listening to me and for directing me towards my success path of professional and personal achievement. Since my transition from junior management to senior management I am now able to balance my work, lead and motivate a successful team, and above all experience an improved personal lifestyle. Your coaching and mentoring has made me a better person. With sincere appreciation and gratitude, E. Mleya Operations Performance Manager DHL

E. Mleya, Operations Performance Manager DHL, Manama Bahrain
They say that the journey of a thousand miles begins with the first step, but they never tell you just how scary that one step is. It was my fear of change that was holding me back. To me change was different, unknown and could cause many problems. Simply put, I didn't like change very much. In my role as a housewife and a mother I was comfortable so why change anything? However, there was a nagging question which often occupied my thoughts, 'What if I could do more?' I didn't know where to start or whom to talk to. Some people listened and encouraged me to follow my dreams, while others discouraged me. However, no one could help me to take the first step. Then I heard about Kecia Braggs, a life coach, who empowered women and encouraged them to pursue their dreams. Although, the idea of a life coach is relatively new in this region of the world I called her anyway. At first I was nervous about sharing my thoughts, fears, and dreams with her, but Kecia has a great way of making you feel heard and with her reassuring smile she provided a path that helped me to discover the answers to the questions I had been asking myself. Kecia helped me to clear my thoughts, figure out my priorities, understand what I truly wanted, but most importantly she made me realize who I was and to challenged me to unleash my potential. Kecia held me accountable to my dreams and within a matter of months I was more confident and in possession of a plan that would assist me with accomplishing my dream. She helped me to take that first step! I now realize how easy it is to take that first step, and although change can be challenging it can also be good. Change has made me stronger. I had always heard that "In order to be successful that you must do something you love and get paid for doing it." Well, I am doing just that and loving it! I have started my own company which allows me to spend time designing extraordinary custom made furniture and décor for teens, "tweens" and tots called, MINE! After several months of being in business and responding to the demands of being a business owner, I called upon Kecia once again to assist me with time management and organizational skills and within only one session I came out with a life changing schedule that helped to bring simplicity, clarity and ease back into my life. I can only say one thing, "Thanks Coach!"

Mayssa Al Ghawas, Managing Director MINE co. W.L.L., Manama Bahrain
Kecia has changed my life forever! I was once a person with low self esteem, tired, suffering from long term depression, lacking in drive and motivation, and my personal finances were a mess. I was just plodding through life. I was overweight, unfit, and a smoker who just didn't care about much of anything at all. My family and home life was in turmoil and my wife and I were literally planning to divorce. Luckily and through the grace of God I found the life coaching services of JeMeUno. JeMeUno has helped me transform my life and continues to do so in a manner that is second to none! I know without the care, support and coaching tools of my personal life coach I would have lost everything. I now exercise every day, and I am healthier and happier! My family life is full of love and understanding, and I am developing financial discipline. My career has even taken off and I have even given up smoking cigarettes. I know "Life" can be tough at times, but know that you are not alone; many people are experiencing the same. However, "choose" to do something about it! Give Kecia a call, because she will assist you with making your life amazing! I did! Alexander B. McCullen

Alexander B. McCullen, Landscaping Architect, Brisbane, Queensland, Australia
Thank you! Thank you! Thank you! Since I have started seeing you, I have experienced positive and wonderful changes in my life. I can now say that my world is starting to resemble that which I have always dreamed of. Your wealth of knowledge, understanding and skill, have helped me notice what changes I needed to make. What I did not realize was that all the resources I needed were already within me! Thank you for helping me to discover and identify those resources, but also for challenging me to use them for my benefit. I am now tremendously motivated to do things that I thought were initially impossible. Not only have you been there when I doubted myself, but you have also been there to celebrate my wins. I see a world of new possibilities. I see a great career on the horizon. I see my family becoming a happy unit of individuals who are able to feel secure in their home, and as a result I believe that they, too, will reach their full potentials. I look forward to celebrating the completion of my Master's degree with you in the near future. Upon beginning my new journey of mapping out my career path, I know that you will be my strongest ally in my quest for success. Thanks again Coach! Sincerely, Alexandria Hartmon

Alexandria Hartmon, Business Owner, Johannesburg South Africa
While working for one the top four professional services firms, I enrolled in a MBA program. This along with the desire to achieve other goals is what drove me to call Kecia. Kecia helped me to take the energy that I already possessed and challenged me to focus it so that I could obtain those goals which eluded me for many, many, years. After only a short time of working with Kecia, I along with others have noticed the powerful transformation taking place in my life. My satisfaction level towards life has tremendously increased, and I am achieving those goals that were on the back burner for years. It is amazing how much energy we are in possession of, yet we don't even realize it. My journey has just begun, but already I have grown accustomed to looking up and aiming higher!

Tamer, Project Manager, Saudi Arabia
I used to have a lot of anger, hatred, confusion, and apathy towards life. I had very low self self-esteem and I always felt that I was not good enough and that other people were better than me. I always under estimated myself, and because of it I ended up in a relationship with a guy who turned out to be very emotionally and physically abusive towards me. With the help of my life coach, I learned to love myself first, and that I was just as important as anyone in the world. Learning to love myself was the first step which was actually the hardest, but I was able to do it with constant reassurance and support from Kecia who patiently showed me the way and reminded me that I was deserving of all that was good. Self-love caused me to see life differently, and increased my confidence. Self-love caused the anger to go away, equipped me with a resolve to live a better life, and created a richer and deeper place for me to draw from with regards to making wiser decisions. As a result, I was able to take back my power by standing up for myself and getting out of the abusive relationship I was in. Now I am experiencing true love with a man who is absolutely amazing, kind and caring. Even my relationships with my family members and employees have improved. As a result of learning the principle of self-love and letting go of the past, I have now blossomed into a beautiful young woman. All I can say is that I am extremely proud of who I have become. THANK YOU Kecia for saving my life, by teaching me the importance of loving myself first! You are a true angel. I will never forget what you did for me, and you will always be in my prayers. GOD BLESS you and JeMeUno International.

Kandice Bronn, Business Owner, Manama Bahrain
In any major profession where the mandate and focus is to be great, it's never the slightest option not to consider hiring a coach. A coach is, and should be, a requirement, a component, and another part of you and your focus. Coaching brings with it many powerful components, whether its order and discipline, or an exhilarating and flooded rush of motivation, there is just so much unbelievable power in coaching. Also, a coach brings brains, another pair of eyes, and above all, improvement to be greater. People have no idea of the beneficial aspects of having another individual committed and married to your business and personal goals and desires. I have been fortunate to be coached both personally and professionally, and I consider it one of the greatest benefits and blessings in my life. I strongly believe it is one of the best-kept secrets to success. At the end of the day, you only live once, and I want to live knowing that I'm living and working towards my ultimate greatness. I might not have ever known what that was, and would never be where I am today if not for my personal and business coaching. Sincere appreciation, Brent

Brent Morrison, Bank Executive, California
I am an expat wife and mother of two living in the Middle East, and life is sometimes hard without the support and guidance of family. I have been seeing Kecia for the past year for family, marriage, life, and business coaching. To my surprise no matter what the dilemma or challenge Kecia is able to cover the gamut and keep me focused on what is important to me. Coaching has caused me to re-evaluate my life choices and make significant personal changes, and because of it I have become a better person. Thank you, Kecia, for placing me on the path that helped to restore my self-confidence, esteem, passion for living, and also for giving me the blueprint to create a healthy marriage! You are my angel. Thanks Coach!

Jacinta McLean, Business Owner, Australia
As an executive for a private and prominent investment corporation I had the privilege of meeting Kecia on an international flight to Europe. During the flight, I was fortunate to have an impromptu coaching session with Kecia. They say there are no coincidences, and after experiencing Kecia's powerful listening skills and intuitive line of questioning, I must say that I concur. Kecia quickly helped me to redefine what really mattered most, and to bring into view life changing perspectives. When the plane landed Kecia's words of wisdom remained within me and my quest to reinvest in myself had resurged. As an executive sharing personal challenges with others doesn't come easy, and often we fool ourselves into believing the self-created façades that we have it all together just because our company's bottom lines are impressive. If the truth were to be told many of us have personal worth's that are often in the red. Thank you for coaching me and not my profession, and for assisting me with keeping my personal books "in the black!" Although we live worlds apart, it is nice to know that your virtual coaching services are only a phone call away. Coach you astound me with the way that you are able to impact whether in-person or via the wires. – RJ Westheimer

RJ Westheimer, Investment Banker, Chicago Illinois
Before seeing my life coach, Kecia Braggs, I was a quiet person who blended into the background. I lacked confidence and had lost my passion for living. Having met Kecia via my own business, a connection between she and I came easy and I had no qualms about coaching with her and sharing my deepest thoughts. Since coaching with Kecia, I have learned a lot, not only about myself but about the world around me. Therefore, I am less stressed, more confident, and I am learning to say, "This is me, I am here!" I no longer blend into the background. Life coaching has given me the courage to reach higher. I recommend Life Coaching to anyone who desires to take control of their lives and overcome challenges. After all, no matter how small a problem you have, if it's a big deal to you then it is a big deal. I feel lighter and alive again. Hugs to Kecia, who is not only my life coach but who I feel is more of a friend.

JHJ, Accountant, Manama Bahrain
The Smart Way To Find A Coach

1 Describe Your Goals

2 Get Matched

3 Free Consultations
Find My Ideal Coach Now