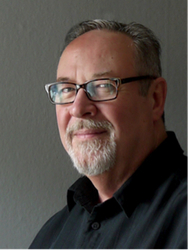 Keith Byler DO

St. Louis, Missouri
Executive Coach, Leadership Coach
BS, MA, Licensed Physician and Surgeon, D.O.
I work primarily with physicians, nurse managers, and other leaders/executives in healthcare to increase professional effectiveness and a personal sense of fulfillment.
About Me
After more than 30 years practicing medicine (10 years in Emergency Medicine, 20 in private practice), I'm familiar with the fatigue and challenges you face in your career, and know the impact happy, healthy physicians, nurses, and others on the healthcare team have on patient outcomes.
If you can relate to any of the following, I may be able to help:
• Compassion fatigue, burnout
• Struggling with a bad patient outcome
• New leadership responsibilities outside your normal scope of practice
• Challenges facing you as you lead a team
• Organizational growth pains
• Contemplating retirement or other change in one's relationship to current work
• Balancing a demanding profession with personal needs, family, etc.
• Being perceived by others in your workplace as abrasive, overly demanding, or disruptive
Having been a department chair in a United States Air Force medical center, the Medical Director of three Emergency Departments, and a managing partner in a private medical practice with 50 employees, I also understand the business end of medicine and how those realities sometimes come up against our desire as helpers to always do more with less.
I have done executive coaching across a wide array of industries, working with executives in several multinational companies. For over 15 years I have been a contract coach for the London Business School, working with leaders from Nestle and the Royal Bank of Scotland worldwide. Working with executives from Singapore to Australia, Sweden to France, as well as extensively in North, Central, and South America has given me a perspective on how cultural differences and dispersed teams can work together productively.
In the past several years I've transitioned to working more exclusively in healthcare. I work for a national physician EAP as a Physician Peer Coach, helping physicians with immediate challenges. Additionally, I do executive coaching, leadership training and consulting in healthcare organizations.
Reviews
6 reviews (5.0)
Keith and I met as students studying Evidence Based Coaching at the Fielding Graduate University in 2007/08. Since this time, I have come to know him quite well. I continue to be impressed with his knowledge in general, but specifically how insightful he is when discussing human behavior. If I were looking for a coach, I would want someone just like Keith to work with me because he is genuinely concerned about others, he listens well and is very easy to talk with. In the past couple of years I have engaged Keith in two coaching assignments with senior leaders in my organization and the feedback about his coaching has been glowing. Keith is an excellent coach/consultant and I am confident would prove to be an asset to anyone who engages his services. I am a big fan!

Bill Butcher
Keith and I have worked together on numerous coaching engagements in the past 10 years. The executives he works with find his coaching extremely valuable and consistently comment on his capacity for truly understanding their needs, and helping them reach their development goals. He is an asset to all those he works with.

Beth Symes
Keith has a talent for assessing situations and holding multiple perspectives simultaneously. He uses his insights to help others expand their own thinking. Spending time with Keith is beneficial for anyone seeking originality of thought and positive energy.

Anita Dahlstrom
I had a great experience working with Keith at a low point in my professional life. A series of events occurred that shook the foundation of my medical career to the core and I felt overwhelmed and hopeless. The time and energy that was put into my case by Dr. Byler was amazing and helped me to get back on track, regain confidence and continue to practice medicine. I continue to be very thankful that I had the opportunity to work with him and would recommend him to anyone needing assistance in navigating a difficult time in life.

Laura A
Keith is an outstanding coach who brings a wealth of knowledge in healthcare to his engagements. He is an experienced professional who quickly connects with his clients providing thoughtful insights, resources and support. As a physician, he is particularly helpful in working with other physicians, from those experiencing professional challenges to doctors taking on new leadership responsibilities.

Beth Anagnos, PCC
World Class Coaching I never imagined I would be facing the threat of losing my career over a bad patient outcome where an honest assessment showed that I did nothing wrong. However, this is the exact situation that I faced many years into my practice of medicine. Keith has been a godsend in tackling this challenge. His listening skills, focus, and attention to detail are exceptional. I have personal family members and friends who are physicians who know me intimately, and even with their emotional connection with me, they are not able to retain and focus on the details as well as Keith. Keith also demonstrates remarkable competence in developing strategies to face very complex challenges that are unique to a physician. The empathy and patience that Keith has expressed throughout this process has been life-giving and sustaining in a very special way. I cannot overstate this: I believe Keith Byler has been uniquely gifted to be a world-class physician coach. I give him my highest recommendation. I have the utmost confidence that his future clients will universally agree; Keith represents the gold-standard for a physician coach.

Dr. Pete R.