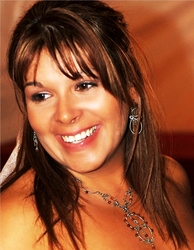 Kellie Johnsen

Kailua, Hawaii
Relationship Coach, Life Coach, ADD ADHD Coach
BS, MS, Cht, MFT-I
I coach individuals, couples, and groups to get their needs met in relationships (romanic and otherwise). I help them tackle tough topics and ask thought provoking questions that others don't or won't
About Me
Leverage is one of the most powerful concepts in all of science. Archimedes said, "Give me a place to stand, and with a lever, I can move the world". Coaching is an essential tool to go from where you ARE today to where you WANT TO BE!
Are you frustrated that life is NOT what you planned? Angry that you gave up a piece of yourself for someone else? Are you scared of change and what that means for your future? Are you keeping a secret that is keeping you from your partner? Maybe you feel that you must understand why you keep making the choices you make. If this sounds familiar, I promise, you are not alone. You are not broken or weird... You are human facing a change (or the need for one).
I specialize in working with people who are in (or just out of) unhappy relationships. Processing the "suck" and turning it into something empowering and healthy. I often work with issues of intimacy and sexual health, breakups and let downs…
Relationships are complicated! Great relationships are a source of energy, strength, and joy. While bad ones are draining, stressful, and a source of misery. But it is your relationship with yourself that is most critical to your well-being. As a sex positive counselor, I am honored to listen fully and without judgement and will challenge you with the questions nobody else is asking.
You're the expert in your life. You CAN have the life you want! You're not damaged, bad, or broken. You're human, doing what you can, with what you have.
Call when you're ready to get real about things and tackle topics that you can't bring to your friends or family; take inventory of what you are doing right and get clear about what must change. Sometimes small changes can make huge difference. It is NEVER too late to STOP going in the wrong direction!
Reviews
2 reviews (5.0)
Kellie listens to me in a way that makes me feel like she hears me in a different way than almost anyone has before. She's just that good!

Colleen, ADHD Coach, CA
Kellie, You have made a huge impact in my life. You have changed me to be better and helped me with my marriage. Know that because of you I'm in a much better place now than I was 6 months ago.

Julie, Mom and Retail Manager, Oahu HI