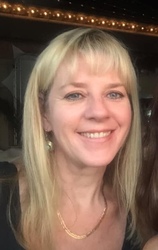 Kelly Hakes

Houston, Texas
Executive Coach, Leadership Coach, Career Coach
BA, MBA, Certified Executive & Leadership Development Coach
I coach executives to develop leadership skills. I also work with early- to mid-career professionals looking to earn their next promotion or pivot to a new job (from resume to negotiating offers).
Details

Houston, Texas 77008

713-204-1608

Send Message
Visit Website
Hourly Rate: $100 to $300 US Dollars
Gender: Female
Training: The Academies
About Me
Executives: Maybe you're a seasoned professional, recently promoted to a leadership role but lacking experience managing people or navigating politics at the executive level. Or perhaps an entrepreneur building a business from the ground up. Let me help you tap into your strengths to develop your leadership skills.
Professionals: Looking to land your dream job? Ready to expand your influence with a promotion? Maybe you're leaning into a new career path. Let me help!
Take your career to the next level! I'm here to coach you to your new position, helping you advance your career. I provide full-scale career counseling, from resume writing and interview preparation to salary negotiation. My experience with early- to mid-career professionals will empower you to maximize your potential and land your dream job.
I'm a business professional with 30+ years experience. I have a BA in international business from The University of Texas in Austin and an MBA in international business from Schiller International University in Paris.
My experience includes significant pivots, from living and studying in Paris to working in Barcelona, Spain to establishing global partnerships at an internationally renowned academic health care organization - my dream job. While there, I provided career coaching for over a decade. I was nominated by my mentees for an annual award multiple times and was a finalist (among 1000+ mentors) for Distinguished Mentor of the Year three times.
My mentorship expanded beyond the organization to include executive and leadership coaching. Let me help you with the tools and tactics that can advance your career.
Let's chat and see if I'm a good fit to help you take your career to the next level!
Reviews
10 reviews (7 verified) (5.0)
She was helpful in shaping my resume and cover letter. Also was good with helping me practice interview questions and building my personal confidence for this job search.

Alexandria
Kelly was great to work with, I really appreciated the help she provided.

Matt
Kelly assisted me in my career growth plan. She helped me update my resume, learn how to create an effective cover letter as well as other options the look at for my career growth. She was positive and I appreciated all her suggestions.

Alicia
Kelly was an amazing counselor! I tend to be a bit needy when trying something new, but she was kind and understanding while I navigated a new and unfamiliar relationship. Kelly helped me see ways I could tweak how I approached looking for a new career, while still being myself. While working with her, I secured more interviews in 7 weeks, than the previous year attempting it on my own.

Holly
Holly
Kelly helped me tremendously over the course of several months as I tried to find new direction with my career. Kelly asked pointed questions to help me better understand what I want out of my career, and what energizes me. She then provided guidance in a new direction that has really opened up new opportunities. Kelly was professional throughout, and held me accountable every step of the way. I would gladly recommend Kelly to any potential clients.

Ryan Jackson
Kelly is very kind and personable and helped me make some great changes to my resume.

Elena
I had the privilege of connecting with Kelly via the mentorship program at MD Anderson a few years ago. Since our first meeting, Kelly has been a constant source of support and guidance in my professional life. Kelly helped me navigate a post-graduation career path in times of inexperience and uncertainty, facilitated important connections in my network, and has continued to be a crucial part of my success in medical device sales. I would highly recommend Kelly as a mentor to anyone, regardless of where they are in their career journey.

Mike Parrish
Kelly was my mentor a few years ago while I was undergoing a challenging transition to a new job. Kelly's guidance helped me navigate the situation with dignity, professionalism and self-respect, while also building up on my competencies to position myself strongly for future career opportunities. I highly recommend Kelly. She is thoughtful, competent and simply a great person to get to know!

Marianna G.
Kelly offers many resources when helping others navigate through professional challenges. During our coaching session, she asked many questions that made me think about scenarios differently and holistically. I felt comfortable throughout our sessions and feel more confident interacting with diverse colleagues.

Hibah Callies