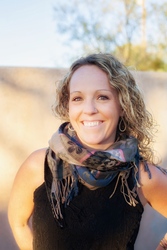 Kelly Melsted Tucson, Arizona
Career Coach, Relationship Coach, Entrepreneurship Coach
Certified Life Coach, ACC
It's time to get unstuck. If only life came with a manual. You know you need to make a major change. But what—and how? You feel totally overwhelmed & unfulfilled. Work is sucking the life out of you.
About Me
I'm Kelly Melsted — and as you've probably guessed — I show people how to be confident & unabashedly themselves amidst a world hiding behind digital smoke screens & small talk.
People come to me when they are feeling stuck and craving more fulfillment. Their unbalanced work life is sucking the joy out of them. They're craving to communicate with more confidence and ease. And, just want to say what they really want to say.
I help them get exactly what they want, which is to find clarity and confidence to be themselves. The skills I teach help to engage clients, save relationships, and build careers. It's all about being brave and getting real.
My coaching is the foundation for locating power leaks and challenging disempowering beliefs, so you can think and act from a higher level, and become more effective, authentic and unafraid of being your most vibrant self.
With pride I can say that clients describing their life changing results often credit me as being one of the biggest stands in their life, having "undying commitment", and being "one of the best choices" they've made. Read for yourself!
No one is born with communication skills. We don't come out of the womb with a sense of confidence and bravery. These are learned skills that can majorly impact your life's happiness. Coaching helps you identify disempowering behaviors and challenge outdated beliefs so you can think and act from a higher level. You will learn to communicate with confidence and ease—which leads to life-changing results.
Certified through the Accomplishment Coaching Coaches Training and Leadership Program, the nation's most rigorous and extensive professional coaching program and is accredited by the International Coaching Federation (ICF). Completed studies and received certification in Washington D.C.
Ready to confidently communicate and unabashedly show up as YOU? – Let's do this. Schedule a free Discovery Session with me today!
Reviews
Kelly has 14 reviews.
I wasn't sure what to expect from working with Kelly, but I have been pleasantly surprised! I knew I wanted major changes in my career but didn't have clarity to get unstuck. Kelly partnered with me to delve into the smallest to-do list details as well as the philosophical big picture stuff. This approach is helpful in creating actionable plans and building tangible momentum toward a goal. I was able to quit a job that sucked the energy out of me and move to a career that fills my soul.
To sum it up: Challenging and Elucidative.

Katharine
"If you're ready to get very clear and specific on certain goals you want to achieve, then I highly recommend working with Kelly. She will help you know what those goals are, how to achieve them, and by when - and she doesn't mess around! She'll keep you focused and motivated as she helps you create a plan that works and feels right for you.
I was very delighted and surprised by how goal-minded I've become! I've never considered myself a very "goal-oriented" person. I have huge visions and goals, and I've already achieved some of them, but, whenever I've tried to break them down into more measurable, bite-sized activities, I've always felt resistance. But, coupled with internal changes I've gone through over the years, working with Kelly really helped me to jump-start getting very clear and specific on the goals I want to achieve before the end of the year - including one of my 2016 goals, which is to finish my book - finally!"

Emily Eldridge
Before working with Kelly I didn't realize I was sabotaging my goals by holding my standards too high. Now, I'm more aware of what I say about the goals I have and more focused. Definitely, consider hiring Kelly. She is experienced, clear, concise, and is good at cutting through the bullshit.

Brian Hanner
Kelly hit it right on the nail to get me moving forward in finding my direction. For several months I had been totally off balance and not focused on what is really important to me. Now I have the time to doing things that I enjoy and am finally making decisions!

Maria Mojica
Kelly "reset" my destructive patterns and brought confidence, clarity, and play back into my life. Her coaching has guided my life from destructive and chaotic patterns of self-doubt to confidence, authenticity, clarity, and efficiency. Kelly empowers me to become the most genuine, confident, and real person I can be. Whatever hurdle I am trying to overcome, she helps me form tools and mechanisms to overcome those barriers. She helps me articulate real, achievable goals in the most concise and clear manner. Kelly challenges me to look at things from a different perspective and tackle whatever goal or problem I'm going through. After our conversations, I feel clear, confident, and authentic. I genuinely recommend Kelly Melsted for both personal and career oriented coaching.

Virginia James
When I first started working with her, I could barely put one foot in front of the other to get my business started. Now, I am proudly working my business as a full time job and gratefully reaping the benefits of doing the work that I love. I have Kelly to thank for making me go deep into the areas that I so dearly needed to. It was there that I found my true authentic strength that had always been there, just lying as a dormant resource begging to be tapped. To say that Kelly is an excellent life/business coach would be an understatement to a great degree. She is an amazing, intuitive, and blessedly assertive (though in a sweet manner) coach, who will help you and challenge you to the degree that will best push you forward in the pursuit of your dreams. And unlike others who preach, she is living the life she talks about.

Jason, Acupuncturist, Arizona
Before I was running around trying to please everyone now I am now able to say NO! Work with Kelly, you won't be disappointed.

Casey Anderson | Tucson, AZ
I was looking to get a clear picture on starting my business. I didn't expect to get benefits this quickly and a step-by-step process! I highly recommend working with Kelly.

Molina Cake | Tucson, AZ
I have been working with life coach Kelly Melsted for over a year. Through our weekly sessions, Kelly's recommended practices and exercises, and her encouragement and follow­up, I have been able to manifest changes in both my professional and personal life that I never imagined possible. Kelly has helped me to discern and overcome patterns of thought and behavior that had impeded my path to reaching my objectives. Thanks to our work together, I am more patient with myself and others, more open, and more courageous.
Kelly is a highly trained and skilled life coach. She helps you take an honest look at what is and isn't working in your life and guides you to discover for yourself what actions to take to affect the changes you desire. She is sincere and kind and generous, and brings a beautiful energy to each and every call. I am so grateful to have her in my life.

Jennifer Goldsmith, Postpartum Doula- Film Producer, Takoma Park Maryland
Kelly's uplifting presence and vigor for life compelled me to embrace living life at my highest potential.

Maddy Bortes | Washington, D.C.
You know when you're in your own way although your goals are big and ambitious? You want to be happier in your job and/or get going on your business. And you want to be in a great relationship even if your dating life didn't show any promises of that happening anytime soon. That was me last year. Then, Kelly came into my life, shook it up (in a good way of course) and supported me in getting unstuck. Her loving ability to reflect what I was putting in my own way and giving me ideas on how to shift my thinking allowed me to excel at work and get a promotion. I also started realizing that taking smaller steps in my business still brings me closer to what I want to accomplish. I don't need to make a huge leap in order to be successful. And the best of it all, I met the man of my dreams and we are talking about getting married next year. Hiring Kelly as a coach was one of the best choices I've made!

Saundra, Seattle WA
"Kelly brought a real sense of play and lightness to our conversations that I actually began to bring into the living of my own life. Before I started working with Kelly, I felt really stuck in my business. During our time together, my outlook shifted and my business started to grow again. She is a delight and a joy to work with."

Rachael Redgate
I love how positive you are. I appreciated how you were able to show me how these changes in thinking in behavior would really continue to ripple out and change my life down the road, and permanently! You really made me feel special and taken care of. My favorite shift I made during coaching is thinking about how kickass I am. I'm really saying that with seriousness, too. Over and over again, whenever I felt adverse or shy or afraid of something, my awesomeness, my ability to handle the situation, came up. Which then led to the idea of, well, why be afraid? Why worry so much? Why wonder if I am good enough, if I am deserving? It just took a lot of questions and concerns out of the equation.
Thank you so much for everything, Kelly! You're wonderful!

Rachel, Wife- Poet- Yogi- Non-Profit Work, Washington DC
"I'm always getting a 'reset' from Kelly — I like how she handles herself, how personal she is with everyone — it's like she's inviting you into her home and she's so happy you've come."

Aaron K., Washington DC