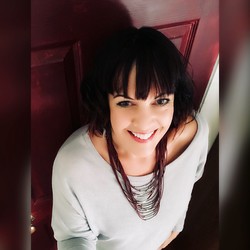 Kelly Myles

Manchester, New Hampshire
Life Coach, Leadership Coach, Career Coach
I help my clients navigate life's changes such as divorce, menopause, wellness, career transitions, caring for elder parents, stress relief and finding their purpose.
About Me
Most people at one point or another have had a moment- or in some cases a lifetime of feeling stuck and unable to achieve their best life. This can be conquered. In my book Writing Your Own Life- A Guide to Everyday Happiness I share my journey in order to let others know they're not alone.
Having been there myself and discovering first hand how to live my life on purpose and create my best life, I've dedicated my career and my life to helping others discover what they truly want to create in their own lives through self discovery, goal setting and accountability. As a result it allows my clients to become more self-aware, self-motivated and self-fulfilled.
I've been blessed to be part of organizations over the years that support the philosophy of professional and personal growth. This has allowed me to build a skill set equipped to support others in their growth. My passion for coaching others led me to the World Coach Institute where I received my profession coach certification.
I created Mylestones Life Coaching because helping others achieve their goals has been one of the most rewarding aspects of my life.
Reviews
Kelly is the compassionate yet powerful presence everyone needs in their life! She really takes the time to listen and provides you with the tools to discover what you truly need by the end of the session. I can always feel how caring she is when I speak with her through her thought provoking questions and compassion. I feel so great after our sessions and know that I'm talking to one of the best!

Natalia DeGange