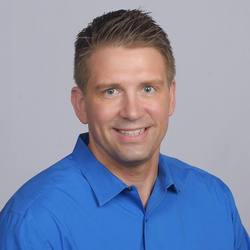 Kelly Nelson

Lakeville, Minnesota
Business Coach, Performance Coach, Money and Finance Coach
Master Life Coach Certification and Business Coach Certification From ExpertRating
I help small businesses grow their sales quickly once I understand their processes. My clients get breakthroughs after their first full sessions. If you need a bump, we need to talk!
About Me
Kelly Nelson Coaching is the expert in sales business coaching for small businesses. Providing proven business services for 20 plus years. Focusing on all any helping you get the sales results that help get you the clients that you need to not only stay in business but to thrive!
Perfect for startups & new entrepreneurs, as well as existing business owners who need a fresh perspective.
Stuck once you get some interested or just need advice on how to get the order after your presentation? Once I see your process, I will give you honest feedback to maximize your ROI.
In addition to helping you grow your business, I help create alignment between your inner passions and your outward living.
Position yourself for greater advancement and increased leadership
Develop as a leader, manager, or trainer
My Personal Experience:
I personally helped a finance company go from 500 million annually to over 1 billion dollars in annual revenue in just 3 years.
Owned a mortgage company for 10 years that went from nothing to huge net profits. I have also been through the financial crisis of 2008 and learned a lot that you can implement in your business or life.
Show you what to focus on and where to delegate in all aspects of your life.
Lighting quick results that will get you where you want to go quickly without breaking the bank.
COACHING FORMATS:
Coaching agreement based on your needs. Some people need one session and others more. Click the free consult tab to set up your free 30-minute consult.
Reviews
Before we're started with Kelly our business was suffering because we weren't converting what we deemed good leads into sales. He went over our sales process and found some holes in what we were saying to our prospects and we have been able to increase our close ratio by 27%, which is huge for our family. I highly recommend using him because the guy cares and is truly an expert in sales.

Michael Wilson