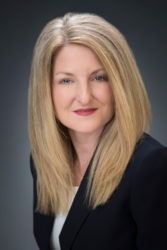 Kelly Trautner

Westerville, Ohio
Executive Coach, Team Coach, Business Coach
JD, CAE
I help high-performing executives and senior leaders in nonprofits, small businesses, and social impact organizations build strategy to maximize influence, move missions, & achieve top-shelf results.
About Me
Hello! I am a high-performing professional who enjoys investing time in the growth of others. My experience includes leading organizations, crisis management and turnaround, legal representation, growing next generation leaders. I have a particular passion for underdog victories. Why call me?
1.    Seasoned Executive. Through my journey progressing from the entry level to becoming President and CEO of a healthcare facility, and experience leading large to mid-size mission-driven organizations, I know and understand the questions leaders like you need to answer to improve your positioning, outcomes, and bottom line.
2.  Mission-Driven Commitment. My north star is work that serves others and my mission is to help leave the world in a better place than I found it. As a rule, I only work with people devoted to their purpose and a mission to leave a positive mark on the world.
3. Proven Track Record. Whether experiencing inertia with governance, maligned teams, or moving cultural change; I have robust experience with winning. Through developing my own value proposition, leveraging my skills and talents, I am living proof that nothing is impossible.
4. Effective Mediator and Facilitator. I also worked as a successful labor negotiator (on both sides of table) and a mediator in high-stakes deals involving hundreds of millions of dollars. This experience will help you get all of your stakeholders to yes with unwavering confidence.
Reviews
Kelly doesn't have any reviews yet.