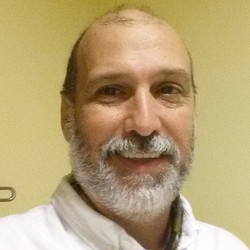 Kenne Smith Beaumont, Texas
Money and Finance Coach, Business Coach, Life Coach
BA
Broke, jobless, homeless and stressed. I've been there and hope to help others who may be struggling with finances. I have been blessed with finding simple ways that work and helped me with wealth.
About Me
Having lived in the wonderful town of Chapel Hill, NC for many years I consider myself a UNC Tar Heel. Hence, calling myself the Tar Hill Life Coach. Education is a wonderful thing and learning has lead to understanding. I'm a successful well-educated professional wanting to help others in areas of wealth building and financial repair. They say failure and experience are the best teachers. I've been forced to learn wealth building by becoming both broke and homeless. I vowed I would never allow myself to be in that situation again, however it taught me that I can live a wonderful and full life without all the trapping of status and living large. I questioned and sought out answers from hundreds of books and publications and numerous professionals. Having had to find a way out from financial ruin have taught me there is the educated and academic mindset of teaching and the real world experiences. Over the years I have shared what has worked for me with hundreds of individuals. I have shared hard learned secrets, tricks and little known ideas. Sometimes simple wealth building ideas put into action can bring about the biggest returns. As a coach I bring a gentle encouragement and understanding to the situation. I assist with keeping clients focused on goals. New clients also bring a chance for me to understand more and if agreed, to also share with others.
Please call, text or write for more information.
I'm open to barter where applicable. I also do structured payments and block discounts
Reviews
Kenne doesn't have any reviews yet.