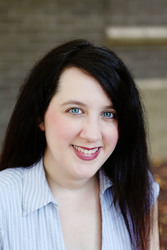 Kerri Nelson

Millbrook, Alabama
Life Coach, Health and Fitness Coach, Relationship Coach
AS, CCE, CHt, CBT, NLP
If you've been struggling with weight loss for years, have lost all hope of ever feeling sexy again, or are living with an unhealthy relationship, I can help!
About Me
After almost two decades in the legal and behavioral sciences field, I became a full time entrepreneur from home. Working at home and raising three amazing children became the priority of my life and career.
It was this decision and my passion for creating the perfect work/home life balance that eventually led me to becoming a full time life and health coach for women.
My life coaching practice focuses on weight loss for women, reducing the stress and shame that often accompanies overeating and feeling like you've failed at diets, and getting your sexy back after childbirth. My Well and Female practice offers personalized coaching and a customized action plan for each client based on your needs and wants.
If any of this resonates with you, you may also be struggling in your relationships. Did you know that all healthy relationships start with your relationship with yourself?
It took me years of training and coaching to finally come to terms with my body and find peace.
I don't want it to take years of training for you. I want you to start feeling that peace today. And I want to shortcut the process for you so that you don't go down any more rabbit holes. (I mean, I love bunnies and all but I don't have time for just another distraction in my life, do you?).
As a life and health coach for women, it is my mission to empower women to feel excited about their life and their body. I do that by using specialized coaching and hypnotherapy sessions that are customized for my clients. I help women lose weight, achieve whole-body wellness, and experience peaceful, passionate intimacy with their partner.
I look forward to working with you. A life of success and joy is just around the next corner.
Reviews
6 reviews (3 verified) (5.0)
Kerri was extremely helpful. I learned so much about myself and the job searching process. I hit recommend her.

Candice
Kerri is really nice, and she was very helpful in our first meeting. I went for the $1000 plan, which consists of eight meetings. Kerri gave me 10% off and is allowing me to pay in installments.

Candice
I love Kerris enthusiasm. She makes me excited!

Natalie
Kerri was great! So enthusiastic and encouraging - I am privileged to have spoken with her and appreciate the down to earth approach, with real, tangible evidence of past success, both of herself and clients. I look forward to working with Kerri.

Alyse
I'd never heard of a life coach before. I can tell you that once you receive coaching like this--you will wonder how you ever survived without it. Seriously, get started now. Today. Like, right now. Coaching with a professional coach will relieve your fears and worries and it helped to build my confidence as well. This is a win-win situation here. It is worth every minute and every dollar.

B. Lanslow
Working with Kerri was life changing. I know that this may sound cliche, but since I started working with Kerri as my life coach I've found a new relationship, got a promotion at work, and lost 10 pounds. If that's not life changing then I don't know what you'd call it. Don't hesitate in booking a session with Kerri. She will put you at ease and make your life easier. What more could you ask for?

Sue Dramis