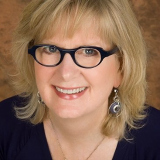 Business Coach, Executive Coach, Team Coach
MA, Counseling Psychology, 20+ years business & coaching experience
I create immediate relief for business owners in whatever is frustrating or challenging them, increasing their success and fulfillment. Every session will help you be more effective to create results.
About Me
You started a business. You were motivated by more than just money. You wanted to contribute, make a difference, develop your employees' careers, and lead collaboratively.
But the business grew and you're experiencing new challenges. Possibly:
• You feel stuck at a lane of business and have tried everything you know how to do to grow
• You're not sure how to replicate yourself so that your employees step up. You're constantly putting out fires and reacting to daily challenges.
• You may be overwhelmed and working too many hours. You keep thinking relief is around the corner but it never comes.
• You're undercharging for the value you're delivering.
• You're in a partnership that is not aligned. This results in unequal workloads, reactive communication, or inability to have direct conversations to forward the business.
• You're concerned key employees will leave.
• You're delivering too much of the workload in your business. You're not sure how to be a better leader so you produce results through others.
The work I do with clients is highly customized. I want to hear about you, your individual situation, your goals and vision, and your challenges. I offer a 1 hour, complimentary session. From there, I can make a recommendation how working together could help.
My clients experience more effective hiring, improved staff development, increased sales and profits, more aligned relationships with staff, partners, vendors and customers. They know their priorities and where to focus. They learn to run the business as the owner and work on the business, not just in the business. They experience more day to day fulfillment and success. Their day-to-day work is aligned with their gifts and talents.
With a Masters in Counseling Psychology, I have 30 years of business experience & 20 years as a business coach. I've been a CEO. I know what it's like to lead collaboratively and manage people. You will feel understood and supported as you move your business forward.
Reviews
6 reviews (5.0)
I have been coached by Kerry Walls over my ten year career as a personal coach as well as worked alongside her for years. She is a curious and masterful coach who has greatly contributed to me in many ways. She blends her decades of experience in understanding our human condition with an innovative and relational approach to business and sales that I've not experienced before. Kerry is straightforward and clear and has helped me greatly as a woman and a coach with how to own my value and speak up with others. She has a unique gift for bringing together real world business acumen with exceptional communication skills that bring people together. Anyone who wants to take their business or coaching practice to the next level would be well served by working with Kerry. Jess Trent

Jess Trent
Our coaching experience with Kerry has been terrific. She has pushed us, held us accountable, seen aspects of our business that we've been unable to see for ourselves, helped us to have difficult conversations that have opened new avenues and overall, made us better leaders. Our business has grown as a result of what we've opened up with her coaching.

Paige Campbell
Kerry's coaching has had an incredible impact! Her coaching has helped to create a better working relationship with my business partner, to shift my listening, and help me to be more collaborative with my team. I really believe in her philosophy around relationships and communication. She is incredibly open, upbeat and positive. Kerry sees the potential in you and her approach and coaching have helped guide me to that potential.

Suzy Alexander
Kerry and I have worked together for almost 11 years, and in that time – and with her consistent support – my career has transformed. Kerry is an exceptional listener and as such, really understands how I operate and where I have blind-spots to go to work on. As a small business owner, working with Kerry as my business coach has been crucial to my success – she provides a structure of support that is precise, honest, forthright. Knowing how transformative working with Kerry has been for me, I am a steadfast proponent of working with a business coach and working Kerry in particular.

Paul Taylor
Kerry has the unique ability to meet people "where they are at" and reframe their current paradigms into an exciting opportunity for growth. She really gets to know her clients and goes above and beyond to stay in contact, offer support and provide resources every step of the way. She is a gem of a person and an outstanding professional.

Janice Gray
Wish I started working with Kerry earlier. Huge time saver to get focused on goals and accomplish effective company growth.

Jennifer Lane