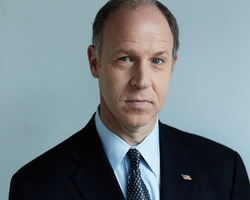 Kevin Elden CPCC BS

Larchmont, New York
Leadership Coach, Executive Coach, Life Coach
Bachelor of Science - Communications Management; CPCC - Certified Professional Co-Active Coach; ICF - NYC Chapter Member
I coach Executives and Senior Leaders in a variety of industries and have background and expertise in the hospitality//travel (hotels, resorts, restaurant groups) and entertainment businesses.
About Me
My focus is on you the client and your organization! My clients are highly successful, self motivated leaders who desire to transform themselves through the coaching process. Together we will take your unique strengths and highlight them to increase your performance. We will also address challenges such as:
• Time Management
• Prioritization
• Employee Engagement
• Organizational Communication
• Strategic Thinking
• Goal Setting and Achievement
• Selection of Top Performers/Creating A Great Team
• Creating and Sustaining Alignment in your organization
• Defining Expectations and Achieving Results
• Adaptive Change/Managing and Implementing
• Compelling Structures and Accountability
• Shift/Change Paradigms
• Customer Enrollment and Loyalty
• Emotional Intelligence and Leadership
CORPORATE EXPERIENCE:
The system I've developed comes from over 20 years of coaching, workshops, seminars and interactive demonstrations. Working with leaders from Fortune 500 companies such as Marriott, Met Life, Morgan Stanley, Restaurant Associates, Verizon, Prudential, Smith Barney, Booz Allen & Hamilton, Pfizer and many more my goal will continue to be to help you become an even greater leader through achieving mastery in both hard and soft skills.
COACHING AND EDUCATION
I am a graduate of the country's leading coach training program, the Coaches Training Institute and their rigorous certification program, which consists of a minimum of 100 Hours of Co-Active Coaching. CTI is the innovator of coach training and leadership development worldwide and often referred to as "the Harvard of the coaching business."
I am a graduate of Ithaca College's Roy Park School of Communications where I received a Bachelor of Science in Communications Management, a combined communications and business degree.

INVEST IN YOURSELF AND YOUR CAREER!
I can be contacted by clicking the Request Free Consultation button.
CREATING A NEW GENERATION OF LEADERS!
Reviews
16 reviews (5.0)
I have known Kevin for 20 years and was glad to see him get into coaching. I hired him to work with first time General Managers and he did a great job!

Dan Flannery, Senior Vice President/Managing Director, EDITION Hotels
As the head of HR for a global organization with over 3000 employees, I am always looking for great leadership. Sometimes, most often many times, you have to grow your leaders from within. I hired Kevin for 2 coaching assignments for existing leaders in our company. I was impressed with Kevin's due diligence on each leader. He not only found out what I and their bosses wanted, but also what they wanted. His agenda worked in concert with all stakeholders. The key to hiring a good coach is achieving outcomes. I definitely witnessed positive outcomes from each assignment and without a doubt, I would hire Kevin again. Great work!

Roger Casalengo, SPHR VP, Human Resources at Morgans Hotel Group
We hired Kevin as a coach to partner with one of our high level leaders in the company. The executive coaching process itself was what first impressed me and my colleagues. Kevin met with us first, wanted a clear understanding of our objectives and an internal assessment of our leader's strengths and areas in need of continued growth to achieve established goals. Kevin listened objectively and returned with a well thought out strategy. Once approved, he met with our manager and through several sessions, worked closely with our leader and reported back to us on their progress. Often times when a coach is hired, the relationship has the potential to be somewhat volatile, however Kevin establishes a platform of a successful collaboration yielding positive, intentional results garnering a tremendous return on investment.less

Tim Kirkpatrick, SPHR Human Resources
"Kevin helped me work through both personal and professional issues. I found him to be an excellent listener, and I always felt safe to be open with him as he always assured me that he was there to be my support system. He challenged me, though, never pushed me in any negative way. He made me look at my life in ways that I would not have thought to do so myself, and, as a result, helped me understand my values that have led me on a path to success. After each session, Kevin would send me a summary of our discussion, which I found immensely detailed and helpful. I'm very grateful and happy that I chose Kevin as my coach."

JC
"Kevin has something SO essential for a life coach. No matter what you are feeling, he'll follow you there without flinching and then give you the space and constant support to make the journey feel safe. My quality of life has grown significantly since working with him. "Kevin's coaching has helped me look at myself and my life in ways that I never would've thought to. He is one of the most compassionate and supportive people I've met and with his help I have become that for myself. Kevin challenges me and pushes me, is sometimes tough with me, but never lets me forget that he's on my side. I am grateful every day for the work we're doing together." He's a real gem!"

Rachel Friedman – Brooklyn, New York
"I felt touched many times when you coached me. I found your sincerity and approach to life very enriching. I felt safe and I trusted you, a trust well earned . Your vision of humankind and family values is heartening. I recommend you to anyone who wants to grow as a person as much as a professional; at your side they will find their own path."

Alexandra Kelemen – Connecticut
"I have had the unique experience of spending considerable time with Kevin. It is so nice to have a "personal trainer" championing me at every corner, path, street and avenue." It is not often that you can be in a space for growth with a coach and watch the coach grow and deepen his coaching as well. One of the qualities that makes Kevin a great coach is his authenticity. He has used every ounce of his experience as an actor, a father and human being to crack the door of places I really didn't want to look. He had me standing on chairs to get the perspective from a different geography I had not even considered. Kevin used his intuition to name the elephant in the room that I did not even see. He asked the tough questions and used his sense of humor to help accept those things in me that were difficult. His natural enthusiasm fueled me when I just didn't have enough from my own core to move forward. I must say that having a coach has been an unexpected pleasure."

Glenn Gordon, Glenn Development Company – New York
"In working with Kevin, I found him to be intuitive, compassionate and honest in supporting my growth as a coach and in life. He is capable of taking on any challenge a client may bring him. Anyone who is coached by Kevin is getting not only a man with a calm and solid presence, but also one with an open and engaging heart."

Linda Turner – New York, N.Y.
"I would compare Kevin's coaching to a ray of sunlight with the effects continuing long after the sun has gone. It was the boost I needed to be more daring and to go after higher goals. "What impressed me most about Kevin was his ability to see me, who I was, how I was feeling, including my posture and all this over the phone. I thought to myself: How does he know all this? I realized he was listening to me so deeply that he truly saw not only what I was capable of but how I was limiting myself. While changing my posture and turning me towards the light that was coming from the window he helped me see more possibilities. It sounds simple, but Kevin continuously acknowledged my brilliance without allowing me to short change myself. His coaching put a bounce in my step. I'm now attracting what I didn't think was possible and it has started an upward spiral of possibilities. If you are in a rut call Kevin today!"

M.L. Canada
"Kevin, I want to thank you for the time and effort you put into building our coaching relationship. THE EXPERIENCE WAS INVALUABLE TO ME. You helped me to open my eyes to what is really important in life. With your enthusiasm and guidance, we were able to sharply focus on what was most important in my life. From this I was able to make sure that I kept my primary values in sight in whatever I tried to accomplish. With your ability to pull out of me and crystallize those things that were most important, we were able to set goals that were accomplishable and tangible. Thank you so much."

Chris Werben - Founder | Principal JHLR Inc; Marketing and Advertising Brooklyn, New York
"COACHING WITH KEVIN IS LIKE NO OTHER EXPERIENCE I HAVE EVER HAD ! There is not enough thanks in the world to give to Kevin, so I'll start with just this, you truly are a blessing in my life." Since working with Kevin for three months my overwhelming life, full with chaos and confusion, suddenly feels clear and my values are my beacon leading my charge. Kevin has an uncanny ability to ask just the right question that helps me connect the dots between what is and what I want to be. In the short time of working with Kevin I have been through a multitude of ups and downs, highs and lows, and at the end of every session I feel cared for and valued by him. He has a natural ability to create a safe and trusting environment where I can just be me, and I am starting to live a truly fulfilling life. "

Clarissa Clarke – Connecticut
"KEVIN IS EXACTLY WHAT YOU NEED FROM A COACH… a good listener that understands what is important to you. 'Step by step' is how to achieve your goals and Kevin helps you get there on both personal and business matters. He has a no nonsense style, but with a passion and way of connecting that is rare."

Farzad Barkhordari, CEO, Click 4 Compliance – Virginia
"Kevin Elden worked with our corporate training company, Performance Plus…for 10 years. During that time he worked with a wide range of clients, from small companies and non-profits to major financial institutions and Fortune 100 corporations, and with all types of employees, from entry level to the most senior executives. No matter who the client was, Kevin had an extremely quick and accurate understanding of the business, the culture, and the issues facing the client. And no matter what level of employee he was dealing with in our training, Kevin demonstrated a keen understanding of the situations in which they found themselves and their feelings and attitudes to work and each other. On a personal level, we could consistently rely on Kevin to deliver high quality, professional work. He is both highly intelligent and deeply intuitive (a rare combination) and was able during our programs to identify the underlying dynamics between participants and the potential for change that resided in them. He worked collaboratively and effectively with a wide range of people, both clients and colleagues on our staff. He was also a good listener, able to tune in deeply to what was being said by participants in our programs and connect it to the objectives of our programs. In our view, all these qualities, both personal and professional enable Kevin to be an excellent Professional Coach. We are confident that those who work with him will realize many benefits."

Nancy R. Steed, President / Robert M. Steed, Managing Director - Performance Plus
"YOU HELPED ME FROM CONFUSION TO CLARITY…IN 15 MINUTES!!!–what more could a person possibly ask for!! Thanks, Kevin, for narrowing in on my values when I was getting lost in the details of a major decision. You helped me clarify what's most important to me and, in the process, helped me recognize that I was unnecessarily letting stress build up. I also appreciated the energy you brought to the table. You made a difficult topic fun!!!"

Liz Koblyk
"I REALLY BELIEVE IN COACHING !!!" I was in need of getting many areas of my life 'back in focus". This was only to come through dedication and commitment. Kevin's life coaching skills and techniques were the answer!! After 6 months of coaching, Kevin inspired me and helped motivate me to take charge. In this time, I restructured all aspects of my business to create a 30% increase in sales and successfully completed a legal matter in my favor. On a personal level, supported by Kevin's coaching skills, I have improved all my relationships with friends, family and co-workers by incorporating patience, trust and acceptance. Thank you, Kevin!"

Gino Nardone – President, ABC Bartending Schools; Atlanta, Georgia
ALL IS GREAT!!! Bought a beautiful house and am in it! Took over the studio by myself, just took 9 students to a competition and won top studio and many outstanding awards! Very involved in a local kids charity here and feeling really awesome!!! Thanks for all, I am really on track and happy thanks to you!!! Thanks Kevin…!

Bradley Stein – Florida Champion Ballroom Dancer and Master Dance Teacher