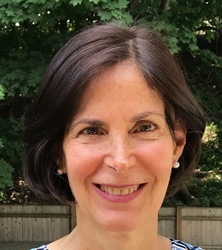 Kim Sonnabend

Brookline, Massachusetts
Money and Finance Coach, Relationship Coach, Career Coach
BA, MBA, Certified Professional Coach
I coach individuals who are stressed with their finances and inability to save money. My Financial Freedom program will show you how to achieve your goals while enjoying your life.
Details

Brookline, Massachusetts 02446
617-935-1156
Send Message
Visit Website
Hourly Rate: $75 to $125 US Dollars
Gender: Female
About Me
Are you stressed and anxious about your financial life? Whether you want to save for a trip, college, or retirement; my Financial Freedom program will offer you tools and techniques to develop spending habits that meet your goals and decrease conflict with how you spend your money.
I offer a safe, supportive, nonjudgmental environment to share your feelings about money and your financial life. Through our coaching, you will:
• Gain awareness of and insights into your spending habits
• Learn to spend your time and money on what is most important to you
• Understand how money can allow you to express who you want be
• Create a spending plan that aligns with your values and goals
• Understand that money is a tool and does not determine your self- worth.
My clients are amazed how quickly they master the tools and insights that enable them to make better choices in how they use their money. They feel free to spend your money on the things that give them pleasure and make life worth living, knowing that they have allocated money for their obligations and savings.
I am a certified life coach with over 7 years experience, have an MBA from Harvard and am a former Money Coach with Capital One. I love helping my clients discover and clarify what they want and develop a step-by-step action plan to get there. If not now, when?
Reviews
My experience with Kim was great. I have a job I love, but was struggling to pay rent (I live in Cambridge), pay off student loans, and be able to take an occasional trip or eat out the friends. I was so stressed and wondering if I needed to find a job that pays more. Kim helped me see how certain habits like buying lunch out and frequent Starbuck's coffees were adding up to a lot of money each month. I learned that if I made better choices and kept track of my spending, I could stay in my job and still make ends meet; I had a clearer sense of how to align my values with my spending. I don't worry so much anymore. I feel in control of my finances and can actually enjoy life.

Emily Morton