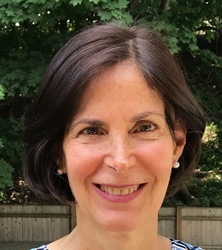 Kim Sonnabend

Brookline, Massachusetts
Relationship Coach, Money and Finance Coach, Career Coach
Certified Professional Coach
I coach people who are getting divorced and feeling emotionally drained and financially insecure. I help them gain the emotional strength and financial skills needed to be independent and happy.
Details

Brookline, Massachusetts 02446
617-935-1156
Send Message
Visit Website
Hourly Rate: $75 to $125 US Dollars
Gender: Female
About Me
Getting divorced or ending a long-term relationship are life-altering events and major life stressors. It can leave you feeling emotionally drained, sad, and scared about your future and finances. As your coach, I will help you gain the emotional strength and financial skills to move forward, and gain a new sense of self, joy and meaning.
I offer a safe, supportive, nonjudgmental environment to share your feelings about your relationships and financial life.
Through coaching, you learn the impact that looking forward into your life and setting goals will have on what you achieve.
Setting goals is only part of the process. Achieving them is the piece with which many of us struggle, and there are concrete things that we think and do that get in our way and impede our own growth. I provide strategies and support that will give you insight and courage to move forward.
Safe space: I know that only you know what is best for you. I will ask you open-ended questions that inspire you to look within yourself for the answers you are seeking. The opportunity to talk through desires and fears in a safe, non-judgmental environment, helps my clients realize new possibilities for themselves.
Remove obstacles: Each individual experiences events through his or her "filter" that is based on his or her life experiences. Sometimes this creates beliefs that are limiting. Through coaching, we can explore how "true" these beliefs are; where they came from; and most importantly, how to let them go.
In addition to being a certified life coach with over 7 years of experience, I perform mediation for couples seeking divorce, and am a former Money Coach with Capital One. From my personal experience of divorce and my work with clients, I know how challenging this time can be and more importantly, how to regain and rebuild yourself and create the life you want.
Reviews
My experience with Kim was great. I have a job I love, but was struggling to pay rent (I live in Cambridge), pay off student loans, and be able to take an occasional trip or eat out the friends. I was so stressed and wondering if I needed to find a job that pays more. Kim helped me see how certain habits like buying lunch out and frequent Starbuck's coffees were adding up to a lot of money each month. I learned that if I made better choices and kept track of my spending, I could stay in my job and still make ends meet; I had a clearer sense of how to align my values with my spending. I don't worry so much anymore. I feel in control of my finances and can actually enjoy life.

Emily Morton