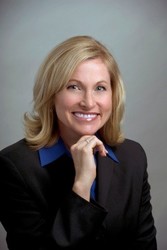 Kim Zilliox

San Jose, California
Leadership Coach, Business Coach, Team Coach
MBTI Certified, Lominger 360 Certified, Ture Colors, HBDI Certified
I coach individuals who want to move to the next level in their career. I help my clients break through barriers that are preventing them from reaching their career and life goals.
About Me
I have been coaching individuals for 20 years. During that time, I have helped 1000's of people through individual and group coaching to enhance their careers and their lives.
At some point, most of us come to a point where we can really use a coach. Someone who is there only for us; who is solely focused on our needs, and, who has the skill to help us achieve our goals. As a Professional Certified Coach, that is who I am for my clients. Whether it is how to earn a promotion, how to contribute or lead at the next level, or even determining the answer to questions about a career shift, this is what I have done for 20 years and I would like to help you with whatever you are searching for at this point in your life.
Congratulations on looking into coaching! You deserve an expert so I hope we are able to speak soon to ensure we are a good fit!
I have many recommendations on Linked In, and, here are what just a few have posted about my work with them:
"I would highly recommend Kim Zilliox. My time with Kim was invaluable. I gained greater confidence in myself and my ability. If you want to (reach your goals), spend some time with Kim!! It will be worth it !!" ~ Annalee R.
"Working with Kim has been an amazing experience. Kim was able to help me establish my CORE confidence, something I did not even know I needed. She helped me develop my true value. Kim, I can't thank you enough for this experience, it truly transformed me. Thank you." ~ Ray M.
"Kim is amazing! I am without a doubt a better person after partnering with Kim." ~ Shannon P.
Reviews
Kim doesn't have any reviews yet.