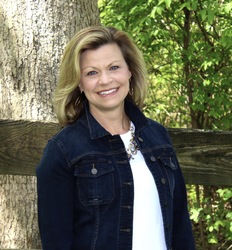 Kimberly Smith

St. Louis, Missouri
Health and Fitness Coach
MSSW University of Wisconsin-Madison School of Social Work
I seek to work with individuals who desire positive lifestyle change, yet perhaps find themselves stuck, overwhelmed or not gaining traction on the vision they have for their life.
About Me
I believe that we are each the experts of our lives, uniquely aware of what works and doesn't work for ourselves as individuals. As a coach I wish to partner with those seeking to use this knowledge of self to revive their vitality, whatever form that may take. My primary focus is to work with women looking to regain balance in their lives. For some this may be sought through wellness initiatives related to managing healthy eating, improving fitness and sleep, balancing stress, or perhaps even coping with a medical diagnosis or managing menopause. For others with less clear goals, it may simply be about providing the time and space to unpack their dreams, identifying possibilities and potential action steps. I utilize positive psychology; motivational interviewing and strengths based coaching techniques to support my clients in pursuing the goals of their choosing. What sets me apart as a coach is my ability to actively listen, and relate to my clients all while using humor to make the change process approachable and fun.
With a master's degree in social work and twenty years in the adult mental health field as a compliment to my coach training, I am uniquely qualified to support you on your journey to a well-balanced lifestyle. Let's form a partnership that gets you to your goal.
"Nourishing yourself in a way that helps you blossom in the direction you want to go is attainable, and you are worth the effort." --Deborah Day
Reviews
Kimberly doesn't have any reviews yet.