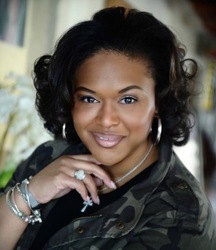 Kimberly Williams

Bridgewater, New Jersey
Life Coach, Christian Coach, Relationship Coach
MTS, Ordained Minister
I coach women who desire to transform their lives and integrate their faith in God to resolve life challenges. Perhaps you are moving into a new season of life or struggling to determine the next.
About Me
Rev. Kimberly L. Williams is a wise, vivacious, compassionate and faith-filled woman. Throughout her life she has discovered that life is to be navigated and explored. In order to navigate successfully one must be prepared, have vision, and always engage in intentional reflection. She has successfully navigated academics, corporate america, and ministry without compromising her first call as wife and mother to her family. Her life is dedicated to living by example and she encourages everyone to live up to their full potential in Christ. Rev. Williams has more than twenty five plus years of ministry experience, ten plus years of ministerial experience and close to 30 years in business experience. She leads with a spirit of kindness, warmth, transparency and strength. She is often honored for her loyalty, encouraging spirit, nurturing heart, and love towards people and the body of Christ.
Rev. Williams has a heart for helping women to heal and be whole in Christ. She leads the Daughters of Christ Bible Study (DOC). Where she facilitates discussions that help women with their healing. She strongly encourages women to embrace growth in all areas of their lives in order to fully live abundantly. Rev. Williams believes that Christ died so that we could live an abundant life. As an ordained minister and coach she helps people unlock the power of God in their lives and live a life from a position and posture of love and joy.
Rev. Williams holds a B.S. Degree from the prestigious HBCU, Clark Atlanta University in Atlanta, GA and a Master Degree in Theological Studies from Drew University in Madison, New Jersey. She is a member of Alpha Kappa Alpha Sorority, Inc. and Central New Jersey Chapter of Jack & Jill of America, Inc. Rev. Williams is also a certified life coach, speaker and trainer.
Reviews
Kimberly doesn't have any reviews yet.