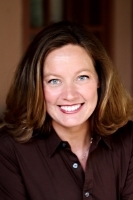 Kirsten Turkington DNP

Scottsdale, Arizona
Life Coach, Career Coach, Relationship Coach
BA, BS, MSN, DNP
I help my clients tap their potential, ignite their passion and define their purpose to be successful in life, love, health, and career.
About Me
You want success or you would not be reading this. My failures, trials, and tribulations are compiled so you don't make the same mistakes I did.
In the process, you will learn how to develop and maintain the proper mindset, accomplish resilience, learn how to overcome any obstacles, and how to believe in yourself to accomplish happiness and joy in your journey.
I recognize success requires proper clarity and perspective. I provide tools and resources for rapid improvement. Success is your end goal and I help get you there as quickly as possible.
My extensive clinical training is the foundation of my innovative, progressive, and engaging coaching methodology. My resources become part of your tool kit.
I coach you to your personal empowerment. I want you to make key decisions and take appropriate steps to accomplish specific goals. You become successful because you become the person you truly want to be.
My experience is an expansive resource for you. My 25 years of experience provides a deep perspective on how you will accomplish personal and professional success within the context of your health career background.
I am a published author, clinical expert, and graduate educator focused on helping you and other professionals like you to be better in your personal and professional life.
Past clients describe me as authentic, driven, focused, and a joy to work with. I offer free initial consultations and monthly subscriptions to maximize impact while successfully managing your costs.
I am a tremendous cheerleader that will hold you accountable in the coaching process. Contact me to schedule a free consultation. You won't be disappointed.
Reviews
The search is over, you have found a unicorn! It is my sincerest pleasure to reflect on my outstanding experience with Dr. Turkington. I am a seasoned professional in the allied health sciences, with a 25 year history of providing direct patient care. When I found myself considering an expansion of my practice to include expert witness services, I solicited Dr. Turkington for assistance. Once we were able to collaborate directly, I chose to not only have her facilitate this expansion, but also retained her to rebrand my practice in its entirety. Dr. Turkingtons assessment process is incredibly thorough. She was perceptive and easily identified other services that I was able to include beyond what I had originally planned for. Her comprehensive evaluation of my immediate needs allowed us to collectively focus on the expansion, and to further include a suite of consulting and expert witness services. Without her methodical process and motivating guidance for directing my progress, I doubt I would have found the insight to refocus my brand by this magnitude. She carefully and thoughtfully coached me and held me accountable throughout the entire process. Now that my new practice is fully rebranded and integrated, my appreciation for Dr. Turkingtons intelligent and perceptive coaching has afforded us a newfound working relationship. She has served as a mentor and coach to successfully hone my trial testimony skills. She tirelessly reviews my cases, and prepares me for testimony with the same focus and enthusiasm that she did with the rebrand of my practice. The value of her personal influence and insightful suggestions far supersede any course or program on the subject. Dr. Turkington is an essential asset to the novice and advanced professional alike. I intend to maintain this working relationship with her for the duration of my career. She is a unicorn, and manages with grace and kindness to elevate my skillset beyond what I could have ever conceived of on my own.

Kelly Smith