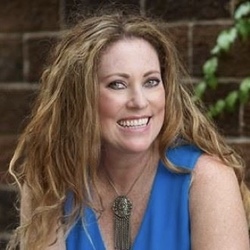 Kirsty Blattner

Madison, Wisconsin
Life Coach, Performance Coach, Spirituality Coach
M. Ed.
I coach teachers & nurses experiencing stress, burnout, and procrastination. I help my clients successfully complete daily tasks & lifetime goals, with a greater sense of freedom, peace & joy.
About Me
You know when you wake up Monday and begin to dread your workday? Problems with students or patients flash before your eyes, not to mention the endless reports & paperwork!
I help teachers and nurses 'retrain their brain' to successfully manage stress, overwhelm, and procrastination, so they can complete daily tasks with a greater sense of freedom, peace, and joy.
Hi, I'm Kirsty, your Aligned Mind Coach, reminding you, that you matter, you are worth it, and the work you do changes lives.
I'm passionate about being an Ally for the LGBTQ+ community. Everyone that identifies as being part of this cohort is wholeheartedly welcomed, accepted, and supported to reach the outcomes they desire.
I have my Master's degree in Teaching, and I'm a certified Neuro-Linguistic Programmer (NLP), Executive Life Coach, Health Coach, Hogan Coach, and 360 Coach. These qualifications gave me deep insight into human psychology, neural pathways, and personality types.
Teaching, educating, and helping people live a life they love, is my purpose, passion, and superpower. Just because you feel like you're stuck, trapped or there's no way out - doesn't make it a reality! I've seen people transform what they felt was a hopeless situation, into an incredible life, almost beyond their comprehension. This is not a one-off, it happens frequently. All it takes is for you to trust your instincts, take a step, and let your journey begin.
I've adventured in; America, Amsterdam, Argentina, Australia, Bolivia, Canada, England, France, Italy, Malaysia, New Zealand, Peru, Singapore, Switzerland, and Thailand. My travels have shaped who I am and how I coach.
I currently reside in sunny Wisconsin with my super cool husband Cris, our 4-year-old adventurer in the making, Zennia, and three rescue pets; Sonny Kitty, Smoosh Face, and Sky Dog.
Reviews
Kirsty doesn't have any reviews yet.