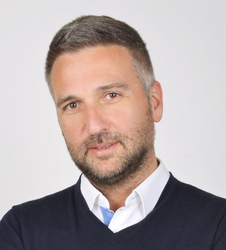 Konstantinos Theofylaktidis

Lombardy
Career Coach, Business Coach, Life Coach
I help people who are moving to a new place ( area, country) overcome the challenges of relocating, set their personal and/or professional goals and savour this eye-opening experience to the fullest.
Details

Lombardy
Hourly Rate: €50 to €80 Euros
Gender: Male
Training: Rayner Institute
About Me
I work with ex-pats and people who have recently moved or are about to move to a new area or country.
Relocating can be a thrilling experience that may come along with certain challenges that prevent us from fully enjoying our new opportunities. Change can be overwhelming as feelings of social anxiety, exclusion, uneasiness or distress may emerge. When we find ourselves in a new setting it may take some time and effort to re establish our connection to ourselves and to the new reality in order to grasp everything it has to offer.I've been there myself.
Together we can explore easy to follow integration techniques, increase your confidence, connect with all available resources so you can relax and open up to all the possibilities your new place can present. Integrate your uniqueness to your new environment and let your diversity shine to your advantage..
I was born in Athens,Greece. After graduating from the University of Economics and the Art Theatre I joined the airline world travelling around the globe. I've also lived in different cities, from Athens to London to Milan( that I call home for the past 15 years).
Following a personal crisis I realised that there was one thing accompanying me throughout my adventures. It was my curiosity to listen to people and their stories and try alongside them to unlock the mysteries of meaning and purpose. So naturally I joined the coaching community. In 2017 I became an ICF accredited coach and since then I've worked with organisations and individuals co-creating their imagined future. I'm also the Head of Communications for Coach Activism, an international program that provides coaching to frontline volunteers of the refugee crisis and is a living proof that coaching can be a powerful means for social change.
I would love to help you feel "at home" at your new home and make the most of it. So let's "Vespa" our way through your new experiences. Shall we go for it?
Reviews
7 reviews (5.0)
Over the years that I have known him, Costas has helped me accept and love myself as I am. He creates a safe space to talk and share and is always fully present in our conversations. As a navy brat, I know what it's like to move to a new city and it would have been nice to have a coach in my corner to help my family settle into our new homes. Next time I move, I'll definitely talk to Costas first! I highly recommend Costas as a coach to help you in any of your upcoming life transitions!

Maria Koropecky
A colleague suggested that I meet with Costas when I was at a crossroads in my life and uncertain about what path to take. I had changed career in my early forties yet things still felt somewhat out of place. I felt safe discussing my feelings with Costas. He gave me the confidence to vocalise what my concerns were and helped me make some important decisions.Allowing me to focus and understand what was important to me gave me the room to create a successful business plan. My osteopathic business is busy and I have never been happier. Thank you. Jeremy. Osteopath West. London.

Jeremy Jones-Bateman
Ive started working with Costas right before moving to Athens. I was overwhelmed cause it wasnt the first time moving for work and I felt I didnt have the energy to go through it all again. Trying to settle in, trying to meet new people, trying new places... After just our first conversation my mood starting to change. I started to realize that this could be a big chance for me to actually try things that I didnt have the chance to do before and there could be things to discover. My resistance turned into excitement very soon and not only I was able to enjoy all the things my new city had to offer I also found myself in a romantic relationship that hadnt happened to me for a long time. Sometimes all it takes is to change your perspective for your life to change. I cant thank you enough. Antonis, Athens, Teacher,

Antonis Kostopoulos
Costas friendly style combined with his vast experience with change helped me when I was changing careers. By asking the right questions at the right time he helped me while I processed what was holding me back. I am happily in my third career and won't hesitate to go back to Costas when I get stuck again.

Deb C.
I met Konstantinos at a point in my career that I did not know what was there for me anymore. His techniques helped me set objectives for what I wanted to achieve, prioritize my goals, utilize my time more efficiently and make decisions that focus towards my career goals. After our sessions, I am in full confidence for my career path. I highly recommend Costas, if you want your career to boost! Costas, Eindhoven IP Analyst, Phillips

Costas
I asked for Costas help after moving to Paris and struggling with adjusting to life there. Whilst I was initially excited for the move, the reality was that I felt lonely and anxious when I got there. Making friends and relocating my successful business to Paris were my greatest challenges and worries. Costas coaching sessions offered me a reflective and containing space that enabled me to form an action plan that focused on creating the life I wanted for my self rather than feeling sorry for myself. I was stuck in a narrative of fear and self judgment but coaching helped me move beyond that and focus on what was that mattered to me and how I could find or create this in my new home. Thanks to our sessions, I now have a wonderful time in Paris based on my personal values that help me navigate through life . With Costas help I managed to transform my business in a way that it now meets the needs of the specific society, Ive seen a significant increase in client numbers and customer satisfaction . Thank you Costas, our sessions have been the best investment I ever made for myself!

Tina Grig
I was introduced to Mr. Theofylaktidis at a very crucial point just when I decided I wasn't happy with my work. I was turning 40 and I felt that it was my last chance to change job and do something that I really enjoyed let alone increase my revenue. He was very supportive and guiding and actually not only he made me see all the options but he also made me think all of the alternatives in case I failed. Konstantinos' comments were always to the point and he made me feel safe making strong changes in my life. I highly recommend him as a great listener and valuable advisor.

Giota Mavragani
The Smart Way To Find A Coach

1 Describe Your Goals

2 Get Matched

3 Free Consultations
Find My Ideal Coach Now