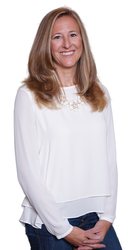 Kristina Cleary

Richmond Hill, Ontario
Leadership Coach, Executive Coach, Life Coach
CPC, ELI-MP
I help leaders, women & marketers perform at higher levels, & achieve their goals while ensuring alignment with their values through results-oriented coaching.
About Me
After 20+ years in the technology industry including 2 successful exits, I decided to leave my EVP and CMO position within a global technology HCM organization to focus on helping people accelerate their performance and success through one-on-one personal and professional coaching.
I know from personal experience how valuable a coach can be in helping you to:
- Define and achieve your goals by partnering and holding you accountable
- Accelerate your road to personal and professional success in any area whether that be job position, financial goals, relationships, etc.
- Gain clarity by asking thought-provoking questions
- Identify and remove obstacles that are holding you back from living the life you want
- Brainstorm and understand any complications and doubts you face without judgment
- Have someone in your corner as you fight the battles and uncertainties of life
My years of leadership experience and international certified coaching form my unique toolkit which includes a mix of winning templates and strategies to augment and amplify existing skill sets and plans. I am a Certified Professional Coach and Energy Leadership Master Practitioner certified through iPEC.
With a focus on marketing, leadership, and women, I support and partner with you no matter what phase of life you are in, to achieve fast and successful growth through results-oriented coaching.
Reviews
4 reviews (5.0)
One of the things that I believe sets Kristina apart, is her ability to identify and ask the right questions. Questions that cause you to think and reflect, and lead you to the conclusion that you may have otherwise missed! Kristina has a great deal of experience and expertise in sales and marketing strategy, and she will create and customize a coaching process specifically for your situation - leading to the unique set of results you are seeking.

Colleen Whiteside
Kristina helped guide me from a jr role in my career to overseeing a large team and personally managing large scale projects. Her guidance and support were the key stepping stones that lead to my career advancement.

Dalia Stopnicki
Kristina coached me through a big professional change - I had just left my full time work and started my own business. She helped me work through some big emotional barriers and also kept me focused and moving forward on my goals. She is a career development coach and accountability partner. I highly recommend working with Kristina!

Stephanie
Kristinas skills as a Marketer, and as a leader are exceptional. She is fiercely passionate about what she does, and genuinely cares about your success as a person and a professional. Her deep knowledge of marketing as well as years of leadership experience makes her a fantastic coach and partner to anyone who wants guidance in reaching their goals. She has been a huge contributor to my success in the field of marketing!

Karen Panico