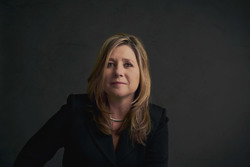 Kymberly OBrien CPCC

West Palm Beach, Florida
Career Coach, Life Coach, Performance Coach
BS, Certified Professional Co-Active Coach - CPCC, RHI Leadership Training, Positive Intelligence 2020
I coach clients making a major shift in their life and career who are looking for guidance and clarity. Define your life purpose by aligning action with your passion to reach your goals.
About Me
I offer a prolific background of life/career coaching and recruiting in a mix of industries at all professional levels. I have 25 years of Executive Recruiting experience along with 20 years as an Adjunct Professor teaching Careers in Business and Accounting courses at two Universities. I have completed The Coaches Training Institute's coursework and am a CPCC (Certified, Professional Co-Active Coach) and in application process for my PCC certification through the International Coaching Federation. I have extensive career and life coaching expertise, helping clients define who they are and helping them to be the best version of themselves. I have mentored professionals on-the-job performance and developed strategic life purpose and career plans. Including job performance and promotability as well as life choices with a health and wellness focus. I am available to my clients 24/7 by text and email in addition to our scheduled telephone conferences and I offer an extensive network to support them in all areas of their lives.
My husband and I run O'Brien Associates, a Management Consulting practice with 20 years' experience coaching small-mid sized businesses in strategic growth and maximizing profitability, along with talent management and executive coaching. We sit on many boards advising them on growth plans and operations, scaling their business for the future.
ROBrienAssociates can offer a suite of business, career and life coaching and mentoring services for clients at all levels and places in life. I look forward to working with you to make your SHIFT a successful one.
Reviews
2 reviews (5.0)
Kymberly is a highly effective coach who has a great positive attitude towards life. Working with her helped me get clarity of my values and life purpose as well as provided me the tools to present myself in a professional way, inspiring me to follow my passion with more confidence and direction. I would highly recommend her as a life and career coach, she is someone who I can lean on for support and Im happy she is there for me when I need her. Thank you so much, Kymberly!

Jayson Bailey
Kym was an amazing coach to work with! She perfected my resume to the point that everyone who looks at it comments on how professional it is. She was also instrumental in updating my Linkedin profile in order to target the right audience. Her career advice has helped me understand the market and allowed me to better market myself to potential employers. I highly recommend Kym to anyone looking for an outstanding professional coach!

Anthony Bova