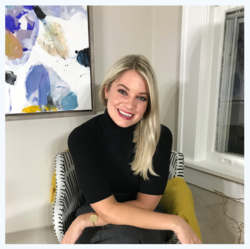 Lacy Harrison

Atlanta, Georgia
Life Coach, Relationship Coach, Performance Coach
BA, MA
I am a certified life coach focusing on mental health, relationships & life transitions. With my specialized training and tools, I help bridge the gap from where you are to where you want to be.
About Me
From a young age, my soul purpose has been to help others change their lives. Because of that, my specialized training has lead me to transform the lives of numerous men and women, helping them to realize and attain life goals on the most ideal level. When you close your eyes and visualize the future, what do you see? How do you feel? Within each of us lies the potential for a bright and beautiful future; however sometimes we find ourselves stuck, blocked or paralyzed in moving forward and grasping our goals. My speciality lies in tapping into that potential and clearing out the clutter so we can bring your potential to life.
My passion has lead me to work with clients from all over the country, each individual with their own unique story. I help you to find healing so you can transition from surviving to whole-heartedly thriving.
Reviews
3 reviews (5.0)
I love having Lacy as my life coach. She is so very sharp and so reliable... I can always count on her to reset my state of mind, help me think clearly, and work through the issues I'm dealing with whether it's a family matter, professional problem, or my dating relationships. She is so intuitive and her advice is always spot on.

Katie R.
Lacy helped me to regain control of my life and tackle issues that have been holding me back in life such as toxic dating relationships, codependency, and anxiety/depression. Her professional and kind manner are what make her such a special life coach and I always feel better after speaking to Lacy. I have phone sessions with her 3 times a week and she is always there for me as a reliable resource.

Anna B.
I've been a client of Lacy's for over 5 years and she is a key part of both my personal and professional success. She has the clinical knowledge, insight, and intuition to deal with all kinds of issues and she is incredibly kind, non-judgmental and professional. I feel so comfortable speaking to her on any topic. I would truly recommend Lacy to anyone who is looking for a smart, capable, and kind coach to help them get their life on track. I don't know what I would do without her!

Paige F