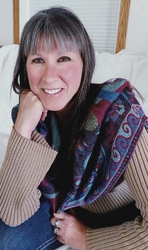 Lady Tinor

Prince George, British Columbia
Life Coach, Retirement Coach, Career Coach
Graduate of International Coach Academy, Certified Professional Coach, Associate Certified Coach (ACC)
I coach people who want to turn their dream into a lifestyle! Clarify your goals, discover your strengths & core values, design a plan and learn to tackle the challenges along the way! Make it Happen!
About Me
When people ask me what I do, my answer is simple – I HELP PEOPLE TURN THEIR DREAMS INTO A LIFESTYLE!
"What do you mean?" or "How do you do that?" are usually the next questions. Well, first and foremost, let me ask you –
Have you ever wanted to pursue a dream or achieve a goal but wondered if it was something that was meant for you? What if that dream is something you really want but you're not sure where to start and how to go about it?
THAT'S WHAT I DO! I work with you to clarify what you truly want and together we design a plan of action for you to achieve it.
Have you ever worked on a project that meant so much to you but lost your mojo along the way — questioning yourself, your strengths, your goals?
THAT'S WHAT I DO! I walk along with you and provide the support you need to tackle those challenges and help you to stay committed to what you truly want.
Have you ever embarked on a journey with a clear vision but, somehow, lost sight of where you were going, what you wanted and why? And, when you look around, it feels like you're alone facing a long uphill climb?
THAT'S WHAT I DO! I work with you to develop a clear vision and I'm there to remind you of that vision when you're standing in the fog; and together we identify the resources that you have so that you never have to face that uphill climb by yourself.
Have you ever worked on a goal and found yourself stumbling and unmotivated to continue? You know deep in your heart that you really want to reach the finish line, but you've lost sight of where it is and how to get there.
THAT'S WHAT I DO! I'm there with you to provide inspiration, motivation and accountability you need to continue moving forward towards your goal.
So, if you are willing to Dare to Dream, Ready to do the work & Committed to Make it Happen - Then Let's Talk!
My pledge to you:
I will walk with you to the START line, I will cheer for you & run along with you from the SIDE line and I will meet & celebrate you at the FINISH line!
Reviews
Lady doesn't have any reviews yet.