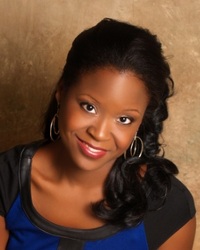 LaKia Allen

Woodbury, New Jersey
Life Coach, Health and Fitness Coach, Money and Finance Coach
BS, MBA, Certified Professional Coach, Certified Personal Trainer, Certified Health Coach, Nutrition & Wellness Consultant
I coach women who are in transition. I help my clients who are in the process of starting over to rebuild their lives after the devastation of divorce.
About Me
I coach women who are in transition after the devastation of divorce. I help my clients that are in the process of starting over; rebuild their lives back better to become the woman they've always dreamed they could be.
I started C3Ci, LLC (Connect 3 Coaching & Investing) because there is calling over my life from God to be an example to woman who are lost, broken, discouraged, and confused; that there is purpose in every life transition and life can be fulfilling on the other side.
As a divorced, single mother I thought I'd never find my way again, but it took building a relationship with God; developing the courage, confidence, and drive and shifting my mindset to embrace my second chance at life. I'm the present example of how re-imagining your life, creating the vision and executing a plan can lead to better. I developed a well-proven process that I've coined with three phases. Re-imagine. Restructure. Rebuild. I guide by clients through each phase that builds the character needed to become who they want to be, which informs every other area of their lives.
My career and life experience empowered me to help my clients experience a lasting transformation that is not only observable externally, but most importantly internally. I'm a certified life and health coach, professionally trained at the Institute for Professional Excellence in Coaching (iPEC); one of the most prestigious coach training institutions in the nation. I hold certifications as a nutrition and wellness consultant, personal fitness trainer, I am also a certified Dave Ramsey Master Financial Coach. I'm a finance executive for a non-profit organization and I earned a Masters degree in Business Administration as well a Bachelors degree in Accounting. I'd love to partner and support you on your path to wholeness.
C3Ci, LLC - Providing Solutions for Your Path to Wholeness
Be Made Whole!
Reviews
8 reviews (5.0)
My Life Coaching experience with Lakia has been very insightful and fulfilling. Through her skill and intuition, I was able to gain clarity around issues that I was allowing to hold me back from being the woman I desired to be. She taught me how to look inward and discover what was truly important to me. She then followed through by showing me how to take steps toward living from the core of who I am rather than superficially living my life without passion. Sometimes she coached me gently and warmly. At other times, she challenged and motivated me to take action on the things that I said I wanted. Through our coaching sessions, I learned what it means to show up BIG in my life. For that I am forever grateful. I will never settle for showing up small again. I believe that Lakia has played an instrumental part in me fulfilling the true purpose that God has destined for me.

Alicia, Registered Nurse, Ozark Alabama
When I found LaKia I had hit rock bottom. I was at my heaviest weight, anxious, depressed and not optimistic about my future. I had trouble sleeping and my general health was poor. LaKia helped to empower me to change. Through self-evaluation and coaching, I realized that I have the power to take charge of my life. Becoming aware of the challenges has helped me to effect change. My confidence has soared and I once again feel like I am back on track. I am able to put things into perspective and take care of myself to achieve my goals. LaKia uses the right mix of accountability without judgment and is very empathetic. This coaching program has changed my life, not just in the short term, but long term. I would highly recommend her services.

T. DeSimone, Medical Director, Mullica Hill New Jersey
" My experience with LaKia Allen: If you had told me even 3 months ago that it was possible to break the barriers in my thinking and catapult my life to the next level from just even 4 sessions with a life coach like LaKia, I would have been a total skeptic and asked "where's the catch?" But I am standing here today totally blown away by the leaps and bounds that have happened, not only in my family life with my daughter, but in my business. I literally regained permission to be. I simply cannot even quantify in words how LaKia's dedication to my success and her professionalism when I default to "the" tendencies that were just overcome. I am on a journey to becoming the best that I can be. As cliche as it might sound, it is simply the truth and I would recommend giving yourself permission to be as well. You will not regret it! Now be sure, there's work involved. I didn't just get to this place with wishful thinking and positive thoughts (although they definitely helped change some of my energy). Some assignments were definitely easier than others. But if you truly want change, and I mean sincerely want change and are willing to do what it takes. That means whatever homework is assigned to you. Big or small, then you are in for the transformation and of a lifetime. Period!"

Njeri Bishota, Professional Photographer, Chicago Illinois
Working with LaKia was a joy as well as a pleasure. She is very perceptive and helped me acheive the insight into what was blocking me in order to move forward and achieve my goals. She is professional in what she does and also provided me the clarity and accountability that kept me on track to accomplish more that I would have own my own. Thanks LaKia!

Keith Robertson, Business Owner, Wilmington Delaware
Coach LaKia helped me tremendously in dealing with unnecessary stress. She did an exemplary job with teaching me to get out of my head and into my heart. I was struggling with maintaining authenticity and keeping my ego from sabotaging my life. If it were not for Coach LaKia, I would not have overcome several major thoughts that were holding me back from reaching my full potential. I highly recommend Coach LaKia for anyone who desires a professional, confidential, and empowering partner who can help take their life to the next level!

Dr. Xavier Bruce, Professor & Entrepreneur, Dayton Ohio
My session with LaKia was my first experience with a life coach and it certainly was better than I thought it would be. I was a skeptic in the beginning because I thought it would be like talking with a psychiatrist who would try to analyze me and my situation. I could not have been more wrong. What I appreciated the most about LaKia was that she listened and was able to synthesize my thoughts into succinct, actionable goals. She was able to help me move from a simple awareness of the issue, on to thinking about what steps I could take to get beyond it and that was truly valuable. I would certainly recommend her as a coach.

HSH, Jr., Teacher, Baltimore Maryland
I highly recommend coaching with LaKia; she is supportive, confident and empathetic. Through our coaching together I have had some major breakthroughs! She helped me clarify what was holding me back in life as well as what was challenging my beliefs. I am now moving forward in a positive direction, thank you LaKia!

Lisa M., Massage Therapist, Philadelphia, Pennsylvania
" Lakia has well integrated her spiritual, body and mind approach into her coaching practice. Lakia empowers her clients with achievable and sustainable goals that are moving them to more productive and happy lives. I enjoy her ability to be non-judgmental, which is one of the marks of a great coach. Lakia has a most effective approach in maintaining her clients' agendas, while safely asking empowering questions regarding their health and wellness. Lakia's practice has grown quickly and steadily because of her faith that God has called her to this mission, and her fearlessness in servicing her clients. Lakia will soon become one of the most sought after coaches in the US. I believe that her workshops will be sold out. I also believe that her practice will be worldwide as word of mouth spreads about its effectiveness. Lakia also works well with women who are challenged by their self-image and how to best eliminate those negativities that keep them from their successful destinies. Lakia's strong spiritual beliefs and high level of integrity in everything that she does are the foundation of her coaching strategies and over time will produce the fruit of productive, proactive, and empowering outcomes for her fortunate clients. I respect her highly as a colleague and recommend her to anyone who is serious about making life changing decisions regarding their health, life and wellness."

Dr. Quentin Newhouse, College Professor, Toronto Canada