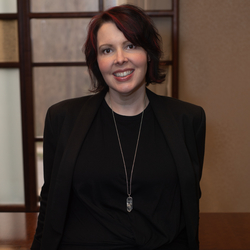 Lara Heacock

Glenside, Pennsylvania
Leadership Coach, Executive Coach, Life Coach
MBA, Courageous Living Certified Coach & Trainer
I help clients improve leadership, increase confidence, and navigate professional transitions through my proven KIND methodology.
About Me
If you're anything like me, there's a place in your life where you've hit the point of burnout or confusion: career, home, relationship... You may be in a massive period of change or you may simply be that person who takes care of everyone else. On the outside, things looks pretty good, but it doesn't feel that way on the inside.
I hear you. I spent decades trying to check all the right boxes, juggle everything and keep it all under control. Even though I was outwardly successful, I realized that I wasn't enjoying my life. I kept hearing how great and together my life looked, but I wasn't happy.
I am now committed to helping you learn what took me over a decade, and a lot of pain, to learn:
-Success and happiness can coexist
-Balance is possible
-Life can and should be enjoyed!
With a degree in counseling Psychology, an MBA, a Professional Coaching Certification and the real-life experience of turning my own life around, I can help you do the same.
You deserve to:
-Feel good about life
-Re-engage at work
-Be able to handle life's curve balls in a healthy way
-Make choices that feel good to you
-Make yourself a priority without feeling selfish
-Build real, lasting self-confidence
-Own your worth and set healthy boundaries
-Be more engaged with everyone around you
-Feel like yourself again and find BALANCE!
Within just a few months, you'll:
-Have a stronger sense of self and feel more comfortable in your own skin
-Be able to prioritize instead of procrastinate
-Easily handle the monkey wrenches that life will continue to throw at you
-Have the time to actually appreciate everything that you work so hard to achieve
-Have proven practices to deal with stress and stay calm
-Be able to comfortably set boundaries and kindly say "No"
-Find a renewed sense of purpose and engagement in your life
-Be more connected and present with your loved ones
-Accomplish more, while doing less, and enjoy your life the way you deserve!
Reviews
12 reviews (1 verified) (5.0)
Working with Lara was one of the most powerful professional experiences in my career. Lara guided me through a difficult career transition as I considered [and made the jump] to a new industry after 20 years with one company. She helped me identify and harness my inner strengths, recognize and deal with any trepidation, and focus on my core values. She challenged me and made sure I took care of myself throughout the process. Im amazed at how effortlessly it seemed after months of being overwhelmed prior to our engagement. I would not hesitate to recommend Lara or work with her again!

Courtney
I've matured as a leader and am much more relaxed even though the work and deliverables have remained the same. I'm coming up with more creative ideas and am better at problem solving since I'm less stressed. My team is even feeling less overwhelm because I'm able to manage them from a more relaxed place.

Carrie, Audit Manager, Louisiana
I am no longer afraid to take on a new challenge, either at work or in my personal life; I want to take "smart" risks with new adventures; I want to come home and leave work at work; I make time for ME. Coaching is more than someone just "telling you what to do to fix a problem". It is a team. Working through the issues together to find a solution that works with who you are to get to what your goals are that you want to accomplish.

Jillian, Project Manager, PA
I worked out the pain coming from a difficult professional situation that was still there. I learnt to trust myself again. I learnt to assert myself and my desires more often and more naturally. I loved working with you! You have this special way to help me to listen to my heart and to acknowledge my emotions, my frustrations and desires. It's full of kindness and compassion and this is the part I love the most. Your presence is so human, compassionate and authentic.

Diana, Confidence Coach, Switzerland
After coaching, I felt enlightened; empowered; encouraged; relieved; reassured. I learned about the power of 're-framing' a thought or situation so that I can move forward from a place of fact and choices, not fear. I gained more confidence that there is no wrong choice - and that whatever choice I make I have to trust myself that I will be OK!

Andrea, Project Administrator, NY
I no longer live 'on the defensive' at work. I practice 'doing the right thing' daily, based on facts and my expertise. I can keep my calm much more effectively (instead of going into emotional melt down), and I know how to soothe my primitive brain. Giving this part of me a name, learning to hear it and having the option to put it to one side has helped me hugely with my confidence. I feel like an equipped adult capable of playing in adult spaces safely. I have recognized some of my key attributes and strengths, the properly deep core strengths I possess, not the superficial horoscope type strengths, but those on which my identity is based. This has even encouraged me back to passions and interests I had as a child and teenager that I put aside to focus on 'academic' pursuits.

Nicola, Marketing Professional, UK
THEN: I had no job satisfaction, no ambition and just no lust for life. I knew I had to make a change in my life for me to be really happy. NOW: I am in touch with my inner kid and my adult badass. I love my new job and I know I wouldn't have found it without you directing me through the search process. You understood my situation and helped me get to a place where I not only fit, but where I can grow. So, so, so happy.

Marina, Director of Training, PA
Coaching with Lara has been a simultaneously calming and invigorating experience. From her, I've learned specific practices that help me immensely with decision-making, prioritizing, connecting to myself and others kindly, focusing on my values and making progress with gentleness.

Rachelle, Organic Farmer/Scientific Writer, Canada
I have gained so much insight about myself and my life from working with Lara. She is lovingly supportive and understands and accepts me for where I am in this moment. Lara is knowledgeable, wise, and very positive. I look forward to the work I do with her. Thank you Lara!

Amy, artist, NY
I signed up for coaching with Lara, originally because I was staring down a ten year anniversary of a negative life changing event. Not only did she help me experience the anniversary with kindness towards myself and others, we continued working together afterwards while I struggled with much confusion and sadness. I am so grateful for the support Lara has provided this last year. I felt kind of listless; I had nothing huge and scary left to prove to myself and wasn't sure what direction to go. I am definitely on a journey to accept all of myself and listen to my heart with the many tools Lara introduced me to. I am enough :)

Val, Higher Ed, Canada
Lara is an awesome coach. She digs deep and really gets to the meat of my issues. She makes me think and want to better myself. She has the perfect mix of directness and great compassion. I am so thankful that such a strong and knowledgeable woman like Lara is in my life!

Mandy, mom, Canada
Thanks Lara, it was great working with you. I gained clarity around my thinking and learnt how to look at things in a more realistic way. You helped me to prioritise my needs, put myself first and honour my achievements. You are a very good listener, understanding, friendly, professional, knowledgeable, insightful and resourceful. I highly recommend you as a coach.

Donna, Photographer, Australia