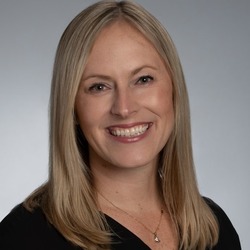 Larissa Haynes

Boston, Massachusetts
Executive Coach, Leadership Coach, Business Coach
BA, MBA
I coach executives, entrepreneurs, and sales professionals who are in growth mode with their careers or businesses. I help clients quickly break through their barriers to create sustainable growth.
About Me
I was named the #6 Executive Coach in Boston by Digital Influence Media in 2020 - which is beyond humbling. I am so grateful to the clients I have served over the past decade to trust me as their partner in growth.
When I was a kid, I worked in the family businesses. With a grandmother and mother who both ran their own companies (that's right - I'm a third-generation female entrepreneur), studying the professional ecosystem became second-nature to me early on.
Whether it happened behind the curtains or center stage, I quickly discovered this: If you don't understand your people, your business will not thrive. How could it? It's like trying to build a house without knowing how any of the tools or materials actually work.
Now, this realization means something for the flipside, too.
When you understand your people, it's like getting on a rocket ship and seeing every piece of machinery that churns your business around from way up high.
And that's cool. Not to mention game-changing.
But to really change the game - you need to understand yourself first. And this is where I come in.
I am both a coach and a consultant - so I understand the landscape of business and what it takes to lead people through growth. I come with the theory and foundation of my MBA, the experience of over 20 years in business, and the practice of 10 years in coaching and consulting.
I've worked with over 200 companies and their leaders to help create efficiency and growth at all organizational levels. If you are ready to grow, I'm ready for you.
Let's get to work.
***If you are curious about me and my core focus, check out my podcast Make Work Human - it streams everywhere you find your podcasts.
Reviews
It might sound cliché but the life coaching sessions that I have been having with Larissa since May have been a life-changing experience for me. Among other things, they have helped me to realize what is truly important to me and to value certain aspects of life that I had not been aware of or simply had not been noticing in the past thirty-something years. And as much as it required work on my side, I believe that the most important factors in this process were Larissa's guidance and her innovative approach to coaching. Rather than lecturing or overwhelming with theory, Larissa would focus on what I called once "eye opening exercises" and help me realize what needed to be done in order to get the results that I was looking for. She is astonishingly understanding and tactful, yet at the same time she never allows her sessions to drift away and stays focused on developing each session in a way that would cover the areas that we both planned to address during our first meeting. Larissa has got an amazing gift of translating 'the spiritual' into everyday-life terms and applies her skills and knowledge in a way that would be most helpful and beneficial. Some techniques that I have had a chance to learn during our sessions - meditation and controlling breathing just to name a few - have helped me tremendously to deal with stress and stay positive regardless of how difficult the situation appeared to be at first. Larissa truly loves what she does and this has a visible influence on the way our coaching sessions are being conducted: at some stage they have become 'positive energy boosters' for me for the rest of the week, almost like recharging batteries. I would say the only thing that I truly regret about our sessions is that I did not start them two or three years ago.

Alex Orlinski