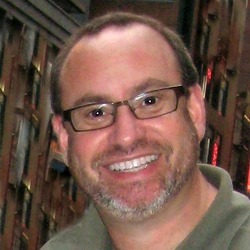 Dr Larry Cohen

Collingswood, New Jersey
Life Coach, Relationship Coach, Executive Coach
CLC
In Haddon Township and Cherry Hill, New Jersey. Working together, we will identify and work toward removing what is blocking you from fulfilling your life goals and increasing your level of happiness.
About Me
Life and professional coaching focuses on successfully accomplishing your personal, relational, and professional goals. It increases your motivation to change, and strengthens your commitment to do what it takes to improve your life.
I am both a psychotherapist and a life coach. Psychotherapy treats mental health problems such as depression and anxiety, while coaching focuses on today and tomorrow, and focuses on discovering what is most meaningful to you. Coaching is about making positive life changes, finding greater happiness, and successfully meeting your life goals. Together, we will set personal, relational, and professional goals, and do the work necessary to meet those goals. As your coach, I will keep you accountable, press you to change when needed, and keep you on track and moving in the direction you choose. My goal is to help you change your life and find greater happiness and success.
Expect to be challenged, and expect to dig deep and identify the changes you need to make to improve your life. Together, we will enhance your self-awareness, focus on inspiration, and increase self-discipline. We will move toward positive life changes and navigate new roads of self-discovery and growth.
Coaching is optimistic, energetic, and looks toward future possibilities. Coaching provides energy and gets you 'unstuck' & moving forward toward living a happier, more fulfilling life. Coaching looks to expand and improve your life.
Reviews
3 reviews (5.0)
Dr. Cohen has given me something I was never given: a healthy, loving, authentic male role model who nurtured and cared for me. He taught me how to be a man. And he showed me that I am lovable. What he does is not something that just anyone can do.

Kevin, Sales Agent, Philadelphia, PA
We came to respect Dr. Cohen for his tenacity, having overcome personal obstacles, earning a Doctor of Philosophy degree, and becoming, in our opinion, an outstanding professional. Dr. Cohen's help proved to be a turning point in our troubled relationship, and I credit him for helping us to get ourselves to the point of greatly improving our relationship. Our relationship is vastly improved. I believe that Dr. Cohen is a caring, compassionate professional with a real desire to help people. I trust Dr. Cohen not only as a professional, but also as a friend, and I believe in him and trust him.

Roxanne and Roma T. Philadelphia, PA
Dear Dr. Cohen, I want to somehow convey to you that I am now, and forever will be so very grateful for what has happened in my life since I first passed through your doors. It is very important to me that you know and understand that from my perspective, you quite literally may have saved my life. To me, you should be "Dr. CPR" because you resuscitated me with your guidance and understanding. I think it important that you know that what you do in your profession has not only changed my life forever, both those changes also impact my daughter, who represents the next generation for me. I encourage you to be very proud of what you did for me, and go forward with the knowledge that at least one of your patients thinks you should never stop doing what you do. Without you I shudder at the thought of what may have happened to my life, and whether or not I might even still be here. I know in my heart and mind that my life is changed now, and although I cannot speak for what tomorrow will hold for me, I do know that today was greatly influenced by the the things you got me to realize and understand. I am confident that I can go forward and continue to develop the tools and skills you introduced to me. I believe that I no longer have to live with the thoughts and feelings that dominated my life and persona for so many years. It is like I have been recreated, and certainly not solely by you. I have been awakened to the concept and acceptance of a higher power that put you in my path. But I also feel it important that you be told that were it not for you being inserted into my life, I fear my life would be in total shambles, or worse I may be gone today. So I write to say thank you, from the very depths of my heart, and to confirm to you that the path you have taken and shared with me is something that I pray you will pursue for as long as you are physically able. I hold you in highest regard and wish you health and happiness for all the days that I am here. Although I have felt I always had the ability to communicate on paper, I feel now that I am finally learning how to communicate face-to-face and at a much deeper level than ever before. Thank you for the gifts you have given me. Always,

Jeff, Business Owner, Philadelphia, PA