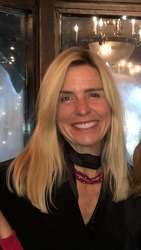 laura burchell

Towson, Maryland
Life Coach, Relationship Coach, Health and Fitness Coach
BA, BS, psychiatric RN, certified professional coach-fowler academy
college age who are looking to get healthy(life style changes) and assimilate in post college environment, men and women age 40-60's who are looking for life changes, and diet and exercise all ages.
About Me
If you are feeling like you have lost who you are or your sense of self, I can help you sort through your situation and come up with a strategy to be the person you would like to be.
There will be a time for all of us when our confidence is shaken, our motivation suffers and we need to take a step back to reassess what we are looking to achieve. It may be a life change, end of college, new career, new relationship, end of relationship, children leaving the house, or, for no apparent reason at all. As a life coach it is my goal to help you to identify and isolate what you are looking to change and then help you to come up with a realistic plan to facilitate these changes.
I love working with people of all ages who wish to make changes for a healthier lifestyle and need support setting goals for exercise and nutrition. if you are accountable to a coach, you will be more inclined to stick to the goals you have set.
I have a BSN from Johns Hopkins University and a background in psychiatric nursing where I worked with patients with depression, mood disorders, anxiety, and eating disorders.
I am a certified professional life coach and enjoy working with clients who are looking to make life changes; college age adults who want to improve their college experience through lifestyle, social or schedule changes, and adults age 40 plus who are looking to make some personal life changes.
As a coach I believe in the importance of dialogue. I listen to what you say and help you with a positive approach to meet your goals.
Identify. Plan. Execute. Together we can accomplish whatever your personal goals may be.
Reviews
laura doesn't have any reviews yet.