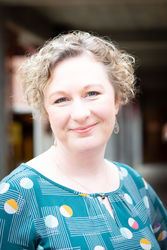 Laura Haywood

Raleigh, North Carolina
Life Coach, Leadership Coach, Relationship Coach
Certified Authentic Leadership Coach, Raleigh Coaching Academy
If you are looking for a life coach that can help you move forward, increase confidence and self-esteem or help you move through change and choices, you are in the right place.
About Me
I passionately believe we don't have to feel stuck, lost or live in the past. We can live in a more positive and fulfilling way.
I coach clients who have been through challenging experiences and now want to be free and in control in moving forward; who want to change how they see and feel about themselves and increase confidence and self-esteem. I also help clients navigate change and choices in a healthier and more positive way.
Unknowingly, we can be held back by negative self-talk and limiting beliefs. These can affect how we approach change, choices and transitions; whether we can move on from the past, and can lead to not feeling good enough and always pleasing others. Working with me can help you to dig deep and find who you truly are, what you really want, and to let go of the old and embrace the new.
I am energized by coaching from a heart-based place, rather than simply working to the goal. This style of coaching can empower you to create meaningful and sustained changes in your life. I can help you see your blind-spots so you can positively re-frame the cycle of long-held limiting beliefs, inspiring you to have a better relationship with yourself and others.
I am an insightful, grounded, caring and challenging coach. I became a professional life coach after relocating to the US from the UK, where I was a therapist for many years. I am a Faculty Associate and Head of Professional Integrity for Raleigh Coaching Academy and an ICF (International Coach Federation) Global Member and a member of the ICF Raleigh Chapter.
Reviews
4 reviews (5.0)
"I had the opportunity to work with Laura for the past three months. She helped me discover a better vision for my business. I strongly recommend Laura as a coach and partner to see beyond the obstacles and realize your full potential."

Jason
Laura's style of coaching is gentle, yet clear and confident. Her support is ever-present and steadfast. Laura creates an environment that is safe, nurturing, and unassuming. All of these qualities make her a wonderful coach and certainly contribute to my desire to be my best self. Laura is a true "gem".

Lacy F
"Laura's quiet confidence, kind heart and understated sense of adventure create a safe, comfortable space for clients to grow. Being coached by Laura feels like the most insightful and powerful talk with a friend over tea that you've ever had and her quiet nature invites even the shyest souls to come out to play."

Elizabeth R
"You will be amazed at the talent Laura has, and how upbeat she is on a consistent basis.  She is insightful and supportive, but more than that, she is an excellent guide that helps to get you through challenging situations by discovering, reason and feel.  I'm happy to share what I've learned about Laura so that you may benefit from the wisdom Laura imparts. She genuinely is meant to be a Coach."

Laura R