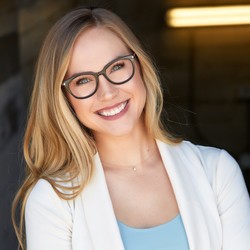 Laura Myers

San Diego, California
Relationship Coach, Life Coach, Family Coach
BS, Certified Life Coach, Marriage & Family Therapist
Expert care from a certified life coach with background in mental health. Develop healthier habits & achieve major life goals. Skilled motivator, strategist, and accountability partner
About Me
If you're looking to make a change or going through one, you are in the right place!
Achieve lasting results with Laura Myers. Her background in psychology and extensive training as a therapist informs her current work as a certified life coach.
Laura Myers creates a custom-tailored program for each client, helping you to uncover obstacles standing in the way of your success. Together you will develop healthier habits to achieve your personal and professional goals. You will gain momentum, accountability, and the confidence to move in the direction you desire. You will learn tools to improve communication and navigate significant life transitions with peace, clarity, and purpose.
You will become more connected to what matters most, what you really want, and who you authentically are.
The life you want and deserve starts now!
Reviews
2 reviews (1 verified) (5.0)
Lindsay and Danny
I can't tell you how much Laura has helped me, supported me and guided me in my life. I have changed immensely with her help, to the point where others around me have realized it and are proud of me. Laura is very smart, caring and supportive. I had crossed a very difficult situation where I had no idea what options I had, or what to do. She was able to help me think of different options, and we came up with an idea together that I would have never thought of, and it changed my life and perspective. I wish I had met Laura years ago, and I'm thankful to have met her.

G A