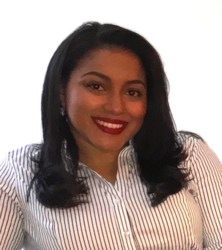 Laura Pichardo

Jersey City, New Jersey
Life Coach, Career Coach, Health and Fitness Coach
Certified Health Coach, Certified Life Coach, Certified Transformational Coach
I work with people going through transitions. Career, health or lifestyle. I'll help you enter the next chapter of your life with purpose. Book your consultation to learn about my NEW YEAR SPECIAL!
About Me
I'm a certified Transformational, Life and Health Coach, and I work with people who are going through transitions in their life, those who are exhausted from keeping up with societal pressures. I help them start living the next chapter of their life with more passion and purpose.
Are you unhappy with where you are in life? Are you lost in your health journey? Do you feel like you've settled and not living a life that's true to you? Are you eager for change but unsure what that looks like or how to get there? As we get older priorities can shift and certain societal (or family) pressures start to feel heavier and before we know it, we've lost ourselves. Our dreams, passions, and goals in life or health can start to feel unattainable. I'm here to tell you, that doesn't have to be your case.
From internships, breaking into the entertainment industry, traveling the world, finding my life's purpose and now building my own business – every goal I've set for myself, I've accomplished. I've been told that I'm crazy, too ambitious, but life is too short to settle and I will make it my mission to make sure you don't.
I have a passion for helping people reach their goals and live their purpose, and through my Discovery (4 months) and Kick-Start (2 months) programs, I guide my clients through the process of self-discovery. Part of finding your purpose or accomplishing a goal is mindset. We will dive in and uncover what truly brings you joy, how connected you are to your inner wisdom and what's sabotaging you. In turn you will gain clarity, confidence and motivation to start living your purpose and tackling your goals, whatever those may be!
Reviews
7 reviews (5.0)
Before coaching with Laura, I struggled with energy and maintaining a good work/life balance. Her 90-Day program taught me that I dont need to do everything perfect to get something done, I no longer have an all or nothing mentality. Therefore its easier for me to make decisions and find solutions when something is no longer working for me. The 3 most significant results Ive experienced from coaching with Laura are finally getting over that hump of starting this process of focusing on my health, finding a rhythm that truly works for me and overall feeling better: more energy and stronger. What I loved most about coaching with Laura is her structured plan and hypothesis driven problem solving.

Anonymous
Laura is a seamlessly natural, genuine masterful coach! She has a gifted intuitive instinct that is spot on! She is patient, kind and excellent at evaluating what the client really needs! She is full of ideas, feedback, input, insights, and practical applications! I am so thankful to have spent this valuable time with her. She gave me several achievable action items to work on! She will be one of the special coaches that clients will be lining up for! Sign up with Laura! You will be so thankful!

Teri L, Agriculture, Arizona
It was a wonderful experience to have been coached by Laura from Pichardo Coaching. During our time together she helped me overcome a lot of struggles I had with my work and learn a lot about myself in my personal life. Before working with Laura I was struggling with organization, indigestion and personal problems with my partner. She then taught me how to prioritize my time to keep organized, how to properly eat (I no longer struggle with indigestion, bloating and acid reflux) and how to manage my stress to better communicate with my partner. Working with Laura has been very helpful and Ive renewed for another 90-days! Thank you Pichardo Coaching for everything Ive learned so far. I look forward to the next 90-days!

Teresa, Daycare Provider, Boston, MA
Before enrolling in life coaching with Laura in Pichardo Coaching, I was struggling to stay motivated and work on my fitness goals. Many of us have been affected by the pandemic and have experienced moments of hopelessness, anxiety and just plain laziness. Pichardo Coaching helped me change my frame of mind and create the foundation I needed go get started on my fitness goals. After getting started on my fitness goals, everything else just seemed to fall into place. I am no longer sitting on the coach for hours on end, eating snacks and avoiding friends and family. I now feel like I have regained the motivation I need to maintain a healthier lifestyle, both physically and mentally. I hope to use the tools Ive gained go continue to live the life I envision for myself.

Justine, Housing, Boston, MA
Before coaching with Laura, I struggled with listening to my body and late-night binging. I wanted to have someone help me with my journey to feeling healthy and fit. Then Laura taught me how important the role water holds in our nourishment. Just with that little change, the 3 most significant results I've experienced from coaching with Laura are no more late-night cravings, a meal schedule that is in alignment with my body's needs, and clearer skin! What I loved most about coaching with Laura is that she is very insightful. She helped me identify the root issues and experiment to find what works best for me.

Crystal Z
When I joined the 7 week Bootcamp, I was very skeptical about its value, and if I was going to really gain something from it. I have always considered myself as someone with enough resilience to overcome any issues, but I joined because I felt that spending such an extended period of time working from home, was affecting me physically and mentally. So, I decided to give it a try. Laura's coaching techniques are made of simple conversations where one discovers what is really affecting our everyday life, with a series of noninvasive questions that help you to identify what is bothering you, what you need to change, what your immediate and longtime goals are, and a plan to bring them to completion. She doesn't suggest what your issues are, but she helps you to identify them, and navigate through the obstacles that are preventing you to clearly see what is bothering you and what you want. I now have the energy to go to the gym again or workout from home and motivated to started planning for the future (retirement, vacations)! I mentally felt stuck and unmotivated before and now I feel hopeful again. I strongly recommend you to give it a try!!

Espedicto, Engineer, Boston, MA
Before coaching with Laura, I struggled with energy, stress, and staying consistent with goals I set for myself. Laura was able to teach me how to apply SIMPLE changes to my day to day. These changes (I wish I could share all of them with you) helped me gain better control of myself, especially when under extreme stress, and helped me better understand why I was struggling to achieve my goals. For example, providing technics that I applied to my diet, technics that were fit for me, helped me fight my daily mid-afternoon funk and drop 20lbs. Now a days I have so much energy and most importantly I now know how to listen to my body and feed it what it needs. Just one of the many achievements Ive made with Lauras guidance. But what I loved the most about coaching with Laura was that she was easy to relate too. Shes smart and ready to help you put in the work that is needed. She helped me see that the big achievements are possible if you put in the work. And the small successes are just as valuable as the big ones, it's the best way to elevate. Step by step. With this new positive mindset, I felt confident enough to take on a huge promotion at work and get it! Laura is truly in the business to help people become the best version of themselves.

Mio, Property Manager, Boston, MA