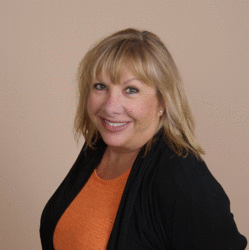 Laura Rau

Rancho Santa Fe, California
Entrepreneurship Coach, Business Coach, Executive Coach
CPFIM
I help people explore business ownership possibilities, such as franchises, distributorships, resale businesses, in order to become financially independent and create the lifestyle of their dreams.
About Me
Laura provides an educational experience to explore business ownership in a safe, no cost, no obligation manner.
Laura helps transitioning veterans explore hundreds of franchise, distributorship, resale, and other business ownership possibilities to help you become financially independent and create the lifestyle of your dreams. If you have ever dreamed of owning a franchise or business and want to ensure you choose the best one for you, your family, and your lifestyle and goals, Laura will walk you through the process.
Laura Rau is a Career Transition Coach with The Entrepreneur's Source, providing an educational experience for people to explore business and franchise ownership. Laura volunteers as a SCORE mentor, at the Veterans Association of North County (VANC), and other career transition opportunities. Laura's specialty is small business management, finance, and strategic planning, specializing in healthcare, technology, and public sectors. At Samahan Health Centers, revenue increased by 30% per year with Laura as Chief Financial Officer and strategic planning facilitator. While CFO and strategic facilitator at QualitySmith, revenue tripled in less than 3 years. Laura is now a Certified Franchise Coach who owns two franchises. Laura is also a Certified Public Funds Investment Manager, with an MBA specializing in Finance, Strategy, and Business Law.
We believe in our clients' dreams before they do!
Reviews
6 reviews (5.0)
Laura is a true professional with the highest integrity. I truly enjoyed connecting with and getting to know Laura. She puts her clients first, and through the coaching process, I learned a lot about myself, explored options I never would have known about or considered without Laura's help, and feel that my life is enriched having gotten to know Laura. I highly encourage folks to take Laura's call, keep an open mind along the journey, and see what possibilities may unfold for you... there truly is no "catch", just opportunity to learn bout yourself and open up connections and opportunities!

Doreen Harris
Laura is a true professional in her field. She was honest and forthcoming about what we might accomplish together, and she was right about it. She asked questions which made me think about myself and my abilities in new ways. This introspection contributed to confident interviews and a successful career shift. I'm very glad I took her call.

John Mesko
To Whom It May Concern: I met Laura Rau at a vendor for the company The Entrepreneur Source at one of the job fairs in San Diego, CA. Since that meeting, Laura has been on the top of her role as career transition coach helping military veterans, as myself, become entrepreneurs in the franchise business. Laura is very detailed-oriented, organized and informative in regarding on how to getting into the franchise entrepreneurship. Since working with her for the past four month, Laura provided me a vast amount of resources and given me solid advice on how to become a business owner for a franchise. She set up meetings for me to talk to different human resource managers to see what type of franchise that fits best for me. In summary, I highly recommend Laura for any position that educates and advises anyone who wants to be knowledgeable as a leader in entrepreneurship. If you have any questions, please do not hesitate to contact me on LinkedIn. George Hopson

George Hopson
I was very impressed with the professionalism of Laura and the Entrepreneur Network. The organization cares about the veterans that they bring into the organization, and they ensure the program is a good fit. In other words, they don't want bodes, they want people who are going to flourish and become entrepreneurs. I was going to pursue one of the opportunities, but because of starting a new career and working on my MBA and MS degrees that would be too much on my plate. I highly recommend this program to anyone wishing to start their own business, because her organization provides a lot of "realistic" support and wants to see every veteran become a success.

Steven Remus
Laura is a fantastic coach and provides significant value. She is highly skilled in the fine art of listening to understand your situation and goals. Only then does Laura craft recommendations that fit your personality and skill set. I find high value in Laura's contributions and look forward to working with her as part of my longer term professional vision.

Paul Stippich
Laura Rau #Kudos It's incredible how thorough your work is #GoingAboveAndBeyond . Thank you for your guidance and sage advise. It's been an extreme pleasure working with you and I would tell anyone that you definitely have the professional and personal skill sets to guide an individual through their career transition journey and beyond. Your dedication to your clients is next #careertransitionguru #adviser #shewilltakecareofyou #nextlevelcoach #fanforlife"

Nicholas Perez