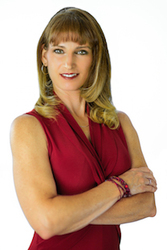 Laura Watson

Calgary, Alberta
Business Coach, Leadership Coach, Performance Coach
MSW
I work with small business owners and executives across North America. I provide strategy, tools, resources and support for moving through blind spots and staying focused for achieving goals faster!
About Me
Love your life and business!
> Uncover blind spots
> Get direction, feedback and accountability for playing your A-game
I provide life and business coaching to entrepreneurs and executives.
WHY SHOULD YOU HIRE LAURA AS YOUR COACH?
> 2018 Woman of Inspiration Finalist
> 2010 Canadian Coach of the Year, Finalist
> clients achieving 100% business growth in 1 year
> clients achieving their "best year ever" while working with me
> personalized coaching focused on you and your business
> full spectrum support; strategic planning, communication, focus improvement, addictions, interpersonal conflict & infidelity
WHAT'S IN IT FOR YOU?
• Fresh perspective
• Objective feedback and skills development
• Accountability and faster goal achievement
• Increased revenue, control over your time and more fun
> If you're feeling OVERWHELMED working too hard IN your business and not enough ON your business, let's talk. Or, if you think you've plateaued and you want to take your life and business to the "next level", I can help.
TESTIMONIAL:
Laura has taken me from dreaming of a life that seemed elusive, to acting and living for the possibilities I choose to create. I often felt like a circus act juggling all of the different balls, none of them hitting the ground but all of them coming close. Laura helped me realize what was important and has an uncanny ability to make me feel as if I got there all on my own. Laura helped me improve my business, change my personal outlook on everyday life and super charge my family.
Dan Brazinha, Look Master Builder
Specialties: Business Coaching, Executive Coaching, Leadership Coaching, Life Coaching, Emotional Mastery, Eliminating Self-Sabotage, Uncovering Blind spots, Accountability, Communication, Delegation, Time Management, Work/Life Balance, Mediation, Conflict Resolution, Sales, Strategic Planning
Reviews
7 reviews (5.0)
I have been working with Laura for almost a decade. She has helped me clarify my values and priorities and create a life that is in alignment with those values and priorities. With her coaching, I have a healthier mind, body and spirit.

Kelly LaVallie
"Thank you for your expertise in working with me. Your full life approach toward sorting out my world is a tremendous benefit to my personal life and my business development. You have helped me target specific issues and goals that I continually work toward and step up to. I feel more confident, strong and focused as you shift my thinking to a more positive and direct way to increasing my business and asset base."

Jennifer Taylor, Vice President, Haywood Securities
"Laura is a compassionate, insightful coach, who is gently helping me to work through the challenges I face at work. She has become a voice in my head that reminds me to achieve my best, work with my talents and tackle the harder components of the day with more confidence. I feel very grateful that I have had the opportunity to work with her and I would recommend her to anyone who is seeking to be more effective in their career."

J B, IT Resourcing, Agile Recruiting
"Working with Laura has exposed me to further options and choices, allowing me to focus on results, accept challenges and maximize successes. Her support as we build from 1 employee to over 10 employees in less than 1 year has been invaluable."

Irene Buchan,? General Manager?, oHotel Suites
"For the past 12 years I've been diligently working on my business, trying to get it to operate on its own with little involvement from myself. Within 3 months of coaching I came to the realization that I already had all of the elements necessary, I was just afraid to make the leap. This became my reality with the help of Venture Coaching. I'm 34 years old and working 2 days a month."

Shane Nolan, President, Yardworx
"All of my greatest breakthroughs both personally and professionally can be attributed to being coached. I have worked with Laura for over 2 years and the step coaching has revolutionized the process. The clarity I have with the step is amazing. "

Alyson Theisson, President, Theisson Financial Group
"I have more clarity about my business and of my immediate priorities. I know how I sabotage my own success and I have specific tools I can call upon to move myself to a place of personal mastery. I would choose Laura again in a heartbeat, she is an incredible listener and a true professional and master of her craft".

Jesseca Alexandra Logan, BA, CNC, Certified Nutritionist and Chef