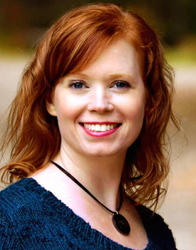 Laura Klain

Nashua, New Hampshire
Life Coach, Spirituality Coach, Relationship Coach
MS, Therapist
I coach people who feel stuck in a role that isn't aligned with who they really are. I help them uncover their own inner wisdom, build courage and create a life that resonates with their true selves.
Details

Nashua, New Hampshire 03060
Hourly Rate: $100 to $150 US Dollars
Gender: Female
Training: Martha Beck Inc.
About Me
I'm almost there.
Just one more year at this job
Just a little more work on this (less-than-awesome) relationship
Just one more class/workshop/training course
Just ten more pounds
When I finally get there, I'll be happy....
Sound familiar (and yucky!)?
I know exactly how you feel. I've been there. In the world of "Almost There".
I call it "Living on Crumbs".
Sometimes you get so used to something that you hardly know what you're missing. Until one day you start to wonder what life would be like if you had more than crumbs.
That's when it's great to have someone in your corner, cheering you on, walking with you into the scary places, and showing you the smorgasbord that life has to offer.
If you're looking for that, I'm your girl.
So what makes me qualified, you ask? In addition to holding the PCC credential from the International Coaching Federation, and being a trained therapist, I have 20+ years of experience in various holistic arenas including meditation, yoga, authentic communication techniques, holistic counseling modalities and personal research and practice in the field of self-help.
Specifically, I help my clients dissolve the thought obstacles that stand in the way of their ideal lives. When you change how you think, your life changes.
Whether you want your dream job, an awesome relationship, or a pony, rooting out traitorous thoughts and replacing them with champion thoughts will lead you to your ideal life faster and more powerfully than any other program or technique.
My "Bud to Blossom" business name was inspired by one of my favorite quotes of all time and I think it sums up my coaching style perfectly:
"And then the day came when the risk to remain in a tight bud was greater than the risk it took to bloom" -Anais Nin.
If you're ready to learn a new way of thinking and take the risk to bloom into the powerful person you really are, and have a blast doing it, then I'm the coach for you!
Reviews
4 reviews (5.0)
"Laura's coaching is gentle and humorous, respectful and irreverent at the same time. While helping me laugh in the face of the inner voices that would keep me down, she taught me to take the innermost voice- the one faintly expressing my true desires- supremely seriously. Laura led me to the comfort with uncertainty I needed to avoid pursuing a career path I loathed. Equipped with a lighter schedule and a lighter heart, who knows what kind of courageous blossom I'm about to become!"

Natalie, Yoga Instructor, Orono Maine
"Laura left me with a mindset of compassion and honesty. She taught me and reinforced that at the foundation of all growth and happiness is honesty with myself and compassion and therefore kindness towards myself. She did a remarkable job of helping me get in touch with how to identify what is right for me- which is a very tricky thing given the expectations of others and my need for their approval. I was very impressed with her ability to get to the heart of the issue as quickly as she does."

Lissy, Atlanta Georgia
"Laura is a rock star. Her enthusiasm, remarkable insight, and bright personality are contagious and enlightening. In a single session, Laura guided me to see how my thoughts of perfectionism were holding me back from promoting my business. I was able to reconnect with and embrace my imperfectly-perfect-self, and confidently share my creativity and skills with others."

Sara, Wellness Coach, New York
"There is more to coaching that actually meets the eye or can be explained easily to people who ask why do you have a life coach. Our coaching sessions have significantly improved my quality of life. From our first coaching session Laura intuitively guided me along using different "coaching tools" to help me through difficult situations and help me move on. Laura has helped me heal negative thought patterns and deep emotional wounds that I have had for decades. Using my body compass to ask where and why I have chronic pain. Helping me to give myself permission to do the creative things that I once loved to do. To have the strength and courage to start dreaming into the future."

Annette, Creative and Entrepreneur, Ontario Canada
The Smart Way To Find A Coach

1 Describe Your Goals

2 Get Matched

3 Free Consultations
Find My Ideal Coach Now