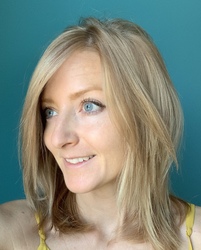 Lauren Dufresne

Arlington, Virginia
Career Coach, Entrepreneurship Coach, Life Coach
Brain-Based Conversation Skills, NeuroLeadership Institute
I help individuals directionalize through periods of intense uncertainty. I specialize in career and wellness coaching to clarify core values and move forward through health crises, change, and loss.
About Me
Hi! I'm Lauren.
I earned a B.A. in Economics and M.S. in Statistics from Virginia Tech before studying Organization Development at American University. Two of my own executive coaches encouraged me to become a coach, citing my curiousity, communication skills, and unique approach to navigating a life-altering epilepsy diagnosis at the age of 34.
During my past 10 years as an entrepreneur in the beauty industry, I grew a six-figure business; led customer experience transformations at several stores; designed and led a coaching program for hundreds of individual stylists; and managed 30+ employees.
In January 2019, I left my corporate roles behind to launch Unscramble Consulting so that I can do more of what I do best: helping individuals and teams navigate transformational change.
Reviews
My experience being coached by Lauren was both delightful and productive. She is great at listening and asked me questions to help me get outside my own box of thinking. One of our coaching sessions, I came really frustrated about an internal communications issue with my company and Lauren helped me come up with a solution on my own that transformed my attitude and my business's internal communications. Whether discussing my personal or professional life, our sessions always left me in a better place to tackle my goals and more aligned with my purpose.

Amanda Anduiza