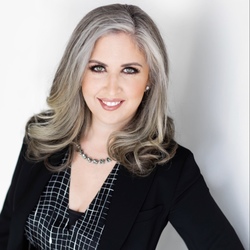 Lauren Fair

La Mesa, California
Family Coach, Relationship Coach, Life Coach
BA, JD
I help women through divorce and rebuilding so they can navigate the legal process, heal, and thrive in their next chapter, or help them stay in and improve the marriage when desired.
About Me
Because I've been in your shoes and helped hundreds of people navigate their divorce, I know how important it is to have someone you can count on and trust! I offer private one-on-one personal coaching to a limited number of women each year for 3 or 6 months at a time. Sessions occur remotely so I may support women around the world.
My coaching program may be perfect for you if:
- You are considering initiating divorce, facing a divorce desired by your spouse, going through a pending divorce, or recovering and moving on from a divorce that has already been completed – no matter how long ago!
- You have little to no idea how to handle the business of divorce.
- You need a safe space to vent your feelings and experiences without fear of judgment.
- You are ready to tackle issues and goals big and small on a weekly basis to get unstuck and let go of what has prevented you from reaching your goals in the past or moving forward in your life.
- You are ready to work on your mindset to help you handle circumstances over which you have no control and reach your potential.
- You are committed to being coachable and taking massive action to create the results you want.
Reviews
Lauren doesn't have any reviews yet.