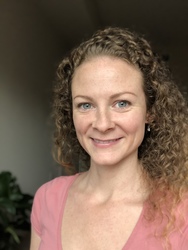 Lauren Lewis

Irvine, California
Life Coach, Health and Fitness Coach, Relationship Coach
RN, Holistic Lifestyle Coach, Somatic Parts Integration, Reiki
I help empower women to live their highest potential and create their best life. I assist them to transmute the traumas that limit their expression and creativity so they may truly heal and know love.
About Me
Thank you for choosing to better yourself, and as a result, better the collective consciousness. You are needed now more than ever!
I have spent a decade of study in the healing arts and personal development, initially triggered by my own traumas and desire to deprogram my mind. My studies include everything from Registered Nurse to Wholistic Lifestyle Coach, Ayurvedia and to quantum healing, MFR to Reiki, Somatic Parts Integration to hypnosis.
I learned that our beliefs, thoughts and emotions literally create the experiences that we have in life. Most of these beliefs are formed in early childhood.
I see that each challenge in life is an opportunity to question those beliefs and feel the emotions that still need acknowledgement, allowing us to move forward in a lighter, more confident and whole state of being.
Ultimately, the only thing keeping you from where you want to be, is the avoidance of those uncomfortable emotions. It is surprisingly common for people to spend their entire lives avoiding the natural integration process, distracting themselves with alcohol, drugs, overeating, overworking, shopping, entertainment, the crutches are endless.
While this process is simple, it can also be scary! Facing our feelings with presence takes courage; it asks that we listen to our bodies and surrender to our hearts calling.
That is why I will be with you through each step, while you journey through your memories and feelings. I am with you, calling attention to the unconscious thought processes that have kept you stuck. I will be with you as you face the experiences that formed your percieved limitations, and finally let them go.
Who you are on the other side of releasing those beliefs, is simply more of yourself. The sense of peace, calm, trust and empowerment that you feel after a session, is actually more of who you have always been.
It is an honor to assist you on your sacred journey home to yourself.
With compassion and love,
I look forward to working with you.
Reviews
Lauren doesn't have any reviews yet.