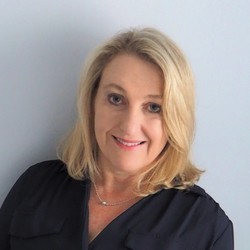 Lauren Mercaldi

Monroe, Connecticut
Career Coach, Life Coach, Leadership Coach
CPC, ELI-MP, ICF
Do you need career help? I coach clients on career transition and growth. Work with me to increase your confidence and make the necessary changes to meet your full potential.
About Me
I am a Certified Professional Coach who helps clients who are looking to transition into a new career, increase their confidence, get promoted or improve their leadership skills.
Is there a gap between your current job and the job you really want? Are you at a career level that is below your skillset? Do you have an advanced degree that isn't being utilized? Do you want a job that is more challenging with more growth opportunities?
Feeling unmotivated, fatigued, bored or lack of enthusiasm are all signs that you have outgrown your job. If stress from your job is affecting your health, relationships or overall quality of life, then it is time for a change.
Imagine what it would feel if you woke up feeling excited to begin your work day. It is not just a dream. It can be your reality. A successful career that brings your joy and purpose while balancing family, social life and other responsibilities.
Utilizing effective coaching tools, I can help you bridge the gap of where you are now and where you want to be. We will begin by clarifying what it is you want and any obstacles that are holding you back. Next we will create strategies for overcoming these obstacles, build your confidence and prepare you for your next step. Then we will develop an action plan to move your forward and achieve your goals.
​
My passion for life coaching stems from my experiences as a working professional, wife, and mother of three. I hold an MBA from Sacred Heart University and worked for a 13th Fortune 500 company as head of Digital Content Strategy. As a leader, manager, and mentor, I work with others to help them reach their highest potential, both professionally and personally.
Reviews
Working with Lauren has been a life changing experience. For the past few years I have struggled to find the next step in my career and to explore what my passion is. We set objectives for what I wanted to accomplish, tackled my limiting beliefs, and explored future career ideas. Every session with Lauren helped me to focus on what was important and definitely contributed to me pursuing nursing school. Lauren gives excellent perspective on situations I have gone through, and offers alternative ways to view things. Lauren has a gift to listen closely and tap into your inner thoughts. Ive grown spiritually and healed mentally from our sessions. In addition, she helped me walk through different stages of my recovery from drugs and alcohol. Lauren will be a part of my life as I continue to grow and flourish.

Hailey R