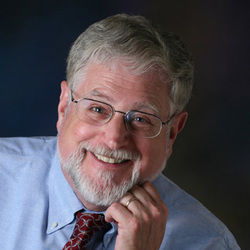 Laurence Stybel

Boston, Massachusetts
Leadership Coach, Retirement Coach, Executive Coach
Ed.D.
CEOs and C-Suite leaders use me as a sounding board to think about "What's Next" with their careers and how to better manage critical relationships at work.
About Me
Boston-based Harvard University-trained doctoral level psychologist, co-founder of two companies, national author, and Entrepreneur in Residence at a private equity firm.
My perspectives on leadership have been published by THE WALL STREET JOURNAL, CALIFORNIA MANAGEMENT REVIEW, DIRECTORSHIP, HARVARD BUSINESS REVIEW, and MIT SLOAN MANAGEMENT REVIEW.
You can find me listed in MARQUIS WHO'S WHO IN AMERICA and MARQUIS WHO'S WHO IN BUSINESS & FINANCE. 2019 winner of the Marquis Award for "enduring contributions to leadership."
I've run CEO Retreats for YPO and Vistage.
Prior to my career as a business psychologist, I was a professional actor and winner of the U.S. Army Best Actor Trophy for playing a 70-year-old British retired General who decides to live in a tree. I've appeared Off Off-Broadway and in Dallas. Roles include Harold in "Boys in the Band" and Jean-Paul Marat in "Marat-Sade."
Check me out in www.linkedincom/in/lstybel
Reviews
Laurence doesn't have any reviews yet.