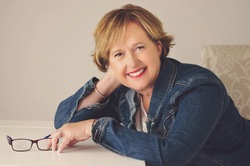 Laurie Neave

Hamilton, Ontario
Life Coach, Career Coach, Leadership Coach
Certified Career Strategist, Human Resource Manager, Certified Professional Coach in progress with CTI
I like to help my clients live their most joyous life.Whether you want to improve your leadership skills, discover your life purpose, change careers, or find optimal health and well being. I can help
About Me
I have enjoyed successful, high-profile leadership roles in customer service, sales and human resources with some of the most well-known firms in corporate Canada…Sprint, Bell Canada, Cap Gemini, and TELUS.
A little more than one year ago, my career - and life - took a sudden and dramatic turn. Everything changed.
As a result, I am now a passionate wellness advocate, Laughter Yoga leader, leadership, personal / career coach, and motivational speaker.
The founder and CJO (Chief Joy Officer) of "Joyful Life Coaching and Wellness". My goal is to deliver a message of hope, and to help others find their joy, no matter what challenges life has thrown in the way. I believe that there is always hope and opportunity to forge a new path in life.
I want to help!
My personal mantra:
"True happiness can only be obtained by recognizing and finding your own moments of joy every single day and being thankful for every experience."
Reviews
Laurie doesn't have any reviews yet.