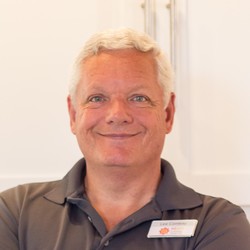 Lee Conway

Ormond Beach, Florida
Life Coach, Business Coach, Christian Coach
I coach individuals and business leaders who want to discover their passions and dreams in order to fulfill their calling and life purpose. I help my clients gain clarity and live intentionally!
About Me
Hi, my name is Lee Conway and I live in Daytona Beach, Florida with my beautiful wife Lisa. Together we've raised 8 amazing children and as of today, we have 10 gorgeous grandchildren.
I love to help other people become successful. It's really my passion in life. Whether in business, career, relationships or spiritual, I like to see people discover and fulfill their purpose, passion and calling in life.
I believe that everyone has a God-given design and there is perhaps nothing more significant in life than that you are doing what you are meant to do and that you are happy and successful at it.
Believe me, I can tell you first hand, that you can appear to be successful in life but feel unfulfilled. I'm grateful that life coaching allows me to do what I truly love and feel called to!
We weren't created to feel unfulfilled, but to have clarity about who we are and to live our life with intention. I provide the kind of support, encouragement and accountability that can help you be the best version of yourself!
It is for these reasons that I have been certified as a life coach, ordained as a minister, and it is why I developed my Converge Life Coaching business.
My approach to life and business coaching is to;
- Listen intently to your hopes and dreams
- Ask great questions to help you arrive at significant conclusions
- Help you set powerful goals so you can realize your dreams
- Inspire you to see your greatness
- Help you overcome obstacles to keep you moving forward
- Encourage you to take responsibility to maximize your potential
- Draw out of you what God has placed in you
When I was being coached in 2007 my coach asked me a series of soul searching questions about what I believed my life purpose to be. It was then that I realized that my life purpose was to help others to discover and fulfill their life purpose. And that call hasn't left me since.
What's your life calling? Are you fulfilling your potential? Do you have a dream?
Reviews
Lee has worked with me for several years, helping me develop detailed plans and then making sure that I execute them (which is my weakness). Lee is an encourager, finding ways to focus on progress. But he also is methodical, helping me to develop much more detailed plans than I would by myself, then making sure that I progress in executing the plan. I highly commend Lee to any leaders who are having trouble finding a way forward or in times of discouragement. He has a way of creating faith to make progress/succeed with those he mentors.

Dick Scoggins- Leadership Developer with The Guild International