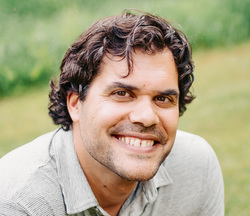 Lee Vance

Albany, New York
Life Coach, Leadership Coach, Relationship Coach
Psy.D. (Doctorate in Clinical Psychology)
I work with those experiencing stress and trauma - to find safety, to heal, to thrive. I work with couples. I support and train leaders in emotional intelligence and healthy work places.
About Me
Is your critical inner voice out of control?
Are you seeking peace of mind?
Are you a leader that needs to sand down the edges and gain skills of emotionally intelligent leadership?
Are you skilled at caring for others and ready to care for yourself?
Are your relationships suffering?
Perhaps you are in need of Affair Repair?
Have you forgotten or never learned how to connect authentically with yourself?
--
I am a transformational and trauma coach.
It begins with your relationship to yourself. You know how to be compassionate toward others but struggle with extending the same kindness, forgiveness, or gentleness with yourself. I provide a space for your higher and authentic self to connect with your courage so that you can move toward serenity and happiness.
I believe that my clients have the internal strength and resources in order to make the necessary changes in their lives. These internal resources have helped them to get through major life events and have helped them to care for others. My clients are ready for a better relationship to themselves, to others, or to their work place.
My clients are committed to their growth, so I am committed to them.
--
Credentials:
Doctorate in Clinical Psychology (PsyD)
Forensic Training in Psychology
Neurosequential Model of Therapeutics (NMT)
In progress: Professional Coaching Certification (PCC)
Reviews
12 reviews (5.0)
Lee is an intuitive life coach with equal parts empathy, compassion, experience and intelligence. His gifts allow him to sketch an accurate picture of my current situation, including subtleties, in a short expanse of time. He beautifully holds space for the heaviness that can weigh one down. Lee asks thought-provoking questions that help the participant find practical and actionable steps forward in a stress-free, organic way. I leave our sessions feeling grounded, hopeful, and clear.

Shelby
Best coach!!

Perla Pena
From the very first session, I observed Mr. Vance to be engaging, sincere, non-judgmental. His level of understanding an individuals thoughts was what I REALLY needed. Even if what I was thinking may not have been in my best interested. I appreciated his feed back and offering me options that are "outside of my own box"

ANGELA
I have found Dr. Lee Vance to be caring, thoughtful and considerate during every session that I was a part of. He is willing to work in a collaborative manner with the client. He listens and thats important. You feel heard and understood. I would recommend Dr. Vance without hesitation to any one who is willing to take that first step of wanting a change in their lives! Thank you so much, Dr. Vance

RV
I've had a few coaching experiences and Lee Michael Vance is particularly good at creating space for your own inner voice to find expression. He also gently challenges the expression of that voice into action.

NRCK
I had a phenomenal coaching experience with Lee Michael. He provided the space for a two- way dialogue without judgement. I was able to express myself freely and honestly and I felt listened with love and compassion. His expertise and insight was very helpful to clarify my situation and move forward with more confidence. I highly recommend his services. Thank you Lee!

Bárbara
Lee is amazing. He has the knowledge, experience, attention, and kindness needed to be a great coach. He was very attentive to my emotions and body language and was able to hone in on my most dire need that isn't currently being met. After that he led me to think of solutions and actions I can take to meet those needs. I recommend him very much.

Patrick
I cannot recommend Dr Lee highly enough. He is warm and gives so much space for what you are bringing into the room. I love the interventions that he uses to really give me a way to practically follow up and do something with his support. I felt like he gave plenty of space for me to just explain myself and bring myself in, but also didn't leave me without a way forward. I had so much hope after our first session and I felt so heard and energized.

Emily
Our session with Lee was great. He guided our conversation and helped us take the time to come to some great decisions that I am confident will work in our relationship. Our relationship really is wonderful, but I believe every couple can find ways to grow if given the right opportunity. Having a session with Lee was a great opportunity that I would highly recommend people to take advantage of.

BNW
Lee is a coach with his eye, mind, and heart fully focused on a clients life and goals. He offers a client an opportunity to incorporate the many dimensions of your own person as you move forward. He is nurturing, deeply insightful, practical, and patient. I have prospered and grown in so many aspects of my person with Lee as my life coach. I recommend Lee without reservation!

MOC
Working with Lee on a weekly basis has helped me begin to pinpoint effective insights into how to approach my life path in an honest, direct and positive way. We talk about the past, present and future - I feel I can speak openly without judgement. I leave each session with information and perspective on what I chose to discuss - the topics range from trauma, toxic relationships, and current world chaos to mini victories, career, family, and love. The value I've received in working with Lee so far has been highly impactful...I can honestly see a difference in my peace and patience for myself and everyone I interact with. Looking forward to continued interesting conversations, realizations and self growth!

Persephanie Quimby
I highly recommend Lee Vance as a counselor and coach. His professionalism, ability to communicate effectively and empathy to my concerns are second to none. Lee looks at a situation and suggests a few different solutions. I am pleased with the services he has provided me thus far. I look forward to exploring his many different wellness services.

LM