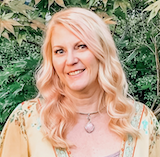 Leigh Bridges

Chevy Chase, Maryland
Life Coach, Leadership Coach, Entrepreneurship Coach
MS
I coach Gen Xers who want help with specific challenges in their lives. I help my clients discover where they want to go and what's been holding them back, then I build the roadmap to get them there.
About Me
I work with clients to get through to the root cause of their issues, whether it's being in a toxic relationship, not advancing in their career the way they'd planned, needing to develop executive presence, starting or growing a business, suddenly becoming caregiver for aging parents, feeling disconnected from community, or getting emotional derailed by every obstacle.
Using a combination of tools and techniques that are just right for each client and their situation, I am able to focus attention exactly where it's needed. I help my clients discover where they want to go and what's been holding them back, then build the roadmap to get them there. They gain confidence and learn to prioritize themselves so they can achieve their goals and finally get the life they deserve.
Through a childhood dealing with parental mental illness and alcoholism, poverty, abuse, abandonment, into adulthood and an abusive marriage, miscarriages, chronic illness, and major financial losses, I've been able to maintain my optimism and live a life full of love and happiness and I show my clients how to do it too.
I spent years in corporate and a management consulting career mentoring leaders and coaching people thorough change, then did the same in my own business, coaching small business owners. Over time I realized that my unique brilliance is in coaching others to becoming happier, more optimistic and finding what truly fulfills them, whether in life or in their business.
I have lived through some pretty tough experiences, and have faced very serious challenges, but most of the time managed to bounce back and quickly regain my joy and purpose. The times I didn't then became teachable moments as I later reflected on what worked and what didn't. Through it all, I have never lost my optimism and hope for the future.
There's nothing that gives me more joy than helping women and men achieve the personal and professional happiness and success they've always wanted.
Reviews
Leigh was able to shift my mindset and completely reframe my struggle points. I feel absolutely energized and positive after every session we have. I feel very supported and able to take on more growth challenges both professional and personally.

Michelle Tresemer