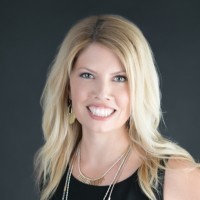 Leila Ansart

Jacksonville Beach, Florida
Executive Coach
BA, ThriveGlobal and BestSelf Contributor, Bachelors of Theology
If you're a leader who's sick of your people not listening to you, or needing to create stronger influence, I know how frustrating that can be. You need your team to get things done.
About Me
We are in a time in which only those that adapt and are resilient are going to thrive. There are many ways to approach building resilience, but the most effective I've found when working with leaders is to adapt your communication style to what is needed at the time.
Those that I work with find that they get better results in meetings, have their people follow through on their goals and have found they are creating an energized, engaged work culture. They are so relieved to have found a way, after everything they've tried, to reach their people and be heard.

Clients say I'm empathetic, warm and have a high-touch, highly personalized way of serving my clients. I avoid jargon and take a 'real' approach to our conversations and work together. My coaching plan for each client is unique to them, their needs and challenges, and is flexible to adapt as they get continued clarity on their goals during our coaching conversations.
Most clients I know prefer in-person coaching, but once they give virtual coaching with me a try, find they love the convenience of it, and are surprised to find it still feels personal. With Covid-19 and the social distancing requirements, virtual is the way to go.
Personality-wise, I like to laugh, be slightly irreverent, and question the norms. I'm ALL-IN on helping you meet your goals. If this sounds like someone you'd connect well with, then reach out for a complimentary exploratory conversation. I'd love to meet you!
Reviews
5 reviews (5.0)
Leila is an exceptional coach and highly trained. I used her services to get rid of an internal conflict that was preventing me from moving my business forward. I want to thank Leila because my business has been on a rapid increase since my coaching session with her. I highly recommend Leila if you want to take control of your life and get success both personally and professionally. She is extremely intelligent, highly intuitive, and holds you accountable for the change you want in your life.

Angelica, COO, NJ, USA
Leila is a skilled Coach. I had the pleasure of working with her recently on a block I was having regarding work and money. Her warm, professional style and expert skills have helped me increase my self-confidence in business. I am now consistently playing at 100%; making more money with more confidence than ever before. I highly recommend Leila to support your personal and professional growth.

Carolyn W, Trainer, Consultant, Portland OR
I knew my thoughts and feelings were holding me back from experiencing real joy and happiness in life. But try as I might, I couldnt talk myself, or force myself out of feeling and believing the things I believed. Thats not to say I couldnt function. I kept going. I put on a smile. What I experienced with Leila coaching me completely blew me away. I feel completely different. I feel free. In truth, I feel like ME without the drudgery and fear holding me back. Im not working to believe differently. I just DO.

Marie S., Entrepreneur, San Jose CA
Leila worked with me about a year ago, and I continue to feel the positive effects. I decided to use her services to help me overcome a fear that was impacting an otherwise pretty darn good life. She was extremely professional, warm, and obviously knew what she was doing, and....it worked! She spent time to get to know me and took me through her signature program, and a year later, I can tell you the fear is truly not there, and it has truly helped restore my own confidence. I highly recommend. It was worth every penny.

Lori G., IBM Executive & Team Leader
Recently, I met Leila and realized that she might be able to help me overcome some walls I felt like I was hitting in my life which impacted my career tremendously. After meeting with her I quickly realized that she could help me unlock some closed doors that were blocking my success in life and my career. I never imagined it would be so quick. A few short days later, I had begun a high level of activity in my career and a FEELING of relief and happiness that I havent felt in many years! Since then, I have gone from several weeks of no sales to 16 consective weeks of sales, and my closing ratio has more than doubled. Dont ask me how it works, that is her expertise! Ask me IF it works? YES, it was amazing to come out feeling different in such a short time.

Lita R., Advertising Sales, Business Owner, Jacksonville FL