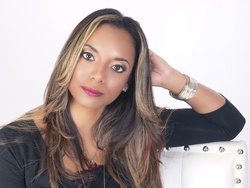 Leilla Blackwell

Fort Lauderdale, Florida
Relationship Coach, Family Coach, Spirituality Coach
Living your best life and being connected in relationship has everything to do with the living breathing moving changing flow of love and energy between those involved. Shake it up without breaking up
Details

Fort Lauderdale, Florida 33322
Gender: Female
About Me
"I don't coach to what's appropriate or socially acceptable; more to what's right for the individuals I'm coaching and their union.
Living your best life and being fully authentically in relationship with another has nothing to do with societal norms, mainstream world views or tradition. It has everything to do with the living breathing moving changing flow of love and energy between the people involved and that's not always clear or understandable to others who are NOT them.
I don't believe relationships are, or should be, unshakeable, but I do believe they can be unbreakable." - Leilla Blackwell
Leilla Blackwell is a Relationship Revolutionary™. She is a Certified Strategic Intervention Life Coach trained in the techniques and strategies of world renowned mastery coach Anthony Robbins, and specializes in Love & Intimacy, Relationship Constructs for Singles, Marriage Education and Divorce Prevention. Leilla is a published author, contributing to the books She Loved Herself, and soon to be released Essential Wisdom. She is a writer for YourTango an online magazine, and host of The Pleasure Map for the Own Your Power Radio Network. She has an active online presence through international summits, webinars, interviews, and social media, as well as speaking at live events. She celebrates over 25 years with her husband, as together they live an inspired life with their three children. In addition to direct coaching, she provides group coaching through the BLISS membership group, the PASSION program, and offers couples an alternative to direct coaching with the POWER of Love program.
Leilla has contributed to the growth and development of families since 2005 through public speaking, coaching and teaching as well as training professionals. She is skilled at using her wealth of experience, knowledge and training to develop and strengthen the family unit, and inspire others to contribute to the happiness, wellness, success and fulfillment of many in their own way.
Reviews
3 reviews (5.0)
Since we have been working together I finally have a sense of hope that things could be going in a positive direction for my husband and I. For years we have been going in a vicious cycle of frustration and negativity where we both felt the only way to get out of it would be to end the relationship. You have showed both of us that with just a few tweaks we could set things moving forward in a more positive, healthy direction. My husband and I tried traditional counseling many times before and have always left feeling distraught and hopeless. The digging up and analyzing of the past that counseling brought out was not helpful or healthy for us or our relationship and did not provide the support we needed. Leilla's approach is the exact opposite as it focuses on practical tools for moving forward from where you are today. This approach has worked very well for us and I think would benefit anyone who is looking to improve their marriage whether you are on the brink of divorce or just looking to work out some minor issues. – Lindsay

Lindsay
…Things were so bad that I was ready to throw away my marriage of 11 years and break-up my children's family… This was not the life I had wanted for myself or my children. Working with you, I was able to figure out what I did want… It has been 6 years since that time and my husband and I are more committed to each other now, than we have ever been. – L.L.

L.L.
Leilla was able to pin-point the source of so many of our challenges, and she was dead-on. I knew she was the right one for us from that alone. But then she went on to show me how I could use those challenges to grow personally and drive my relationship in a new and better direction by making small shifts in how I saw and did things… My wife and I are both better people in ourselves and with each other, and our relationship is fuller and richer than we could have imagined. Anyone who isn't changed for the better after working with her doesn't really want it. – K.S.

K.S.
The Smart Way To Find A Coach

1 Describe Your Goals

2 Get Matched

3 Free Consultations
Find My Ideal Coach Now