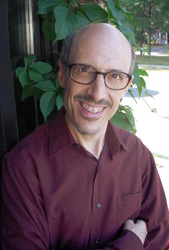 Leonard Lang

Minneapolis, Minnesota
Career Coach, Life Coach, Executive Coach
Trainer for career coaches and counselors
I coach people feeling stuck or stressed who are ready for a more rewarding job or career. Ready to break out? To get creative? Forget career tests and put my proven 4-step process to work for you!
About Me
Looking for a new career or job that suits who you are?
• Want to stop drifting and start choosing your future?
• Want to stop dreading each work day
• Want to enjoy using your talents, making a difference, and challenging yourself to do even more?
Stop looking, and start the change you want. Learn how a structured process that's worked for so many others can also wake up your passions and change your life.
My Lifework Coaching Program takes you through the precise 4 questions you must answer to find what you'd be most happy doing. I'll help you peel away confusing old assumptions, expectations, and bad experiences so you can decide what you truly want. You'll develop a specific career vision and a plan to achieve that vision.
Together, we'll search for clues only you can provide. I can help you see what's relevant to a career you'd love when looking at these clues from all areas of your life, not just your jobs.
We can also work on effective networking and job search. I can help you brand yourself and tell compelling stories from your life that will create the emotional connection that really gets people jobs.
For 20 years I've been helping high school grads to Ph.D.'s find work they love. My clients have found careers in architecture, public speaking, technical writing, web design, management, marketing, sales and even being a personal chef. Some have started their own businesses. I've trained coaches in my creative approach and written Guide to Lifework: Working with Integrity and Heart. Check out testimonials on Google or on this site.
One warning: This isn't for everyone. If you prefer computerized career assessments or think you can decide your career by matching current skills and experiences to job descriptions, this isn't a good coaching match.
On the other hand, if this sounds exciting, call me for a free consultation that will help you start moving forward immediately. And please ask me about my guarantee. I hope to hear from you today.
Reviews
12 reviews (5.0)
I am grateful to have found Beard Avenue. I felt stuck in my career. I knew it was time to make a change but was unsure of what to do next and how to proceed. Through fun, creative exercises I remembered activities, awards and education which I had enjoyed that I had completely forgotten about. A pattern emerged from these events that directed me to my next steps. I felt energized after months of feeling confused and exhausted. The coaching I received was invaluable. While I was prepared to completely change careers, the information I received while going through coaching enabled me to articulate my wants and desires to my employer, and am in the process of re-engineering my current position. I couldn't be happier. Leonard, you are the best!!

Laura L, Minneapolis
The absolute best thing I did when changing careers was to work with Beard Avenue Coaching. Not only did Leonard help me to figure out what I wanted to do with my life and how my prior experience was valuable to employers in my new career; but he helped me to find my dream job. I found his process invaluable and benefited greatly from his resume and cover letter assistance. I don't think that I would have the fabulous job that I have without Leonard's help. I highly recommend Beard Avenue Coaching if you are changing careers or need help with resumes and interview prep. Leonard is amazing and some of the best money I have ever spent.

Abbie, Minneapolis
I consulted with Leonard when I was at a critical point in my career: I was facing both a new job opportunity and a salary/role negotiation in my current position. Leonard helped me sort through my options and, most importantly, helped me figure out the best scenario for ME. Now, just a few weeks after my coaching with Leonard, I'm making more money and doing the work I really want to do!

Dee J,
Leonard provided excellent advice all the way through my career change, from refining my resume and setting up informational interviews to negotiating offers. I highly recommend Leonard's career coaching.

Petrina, Energy Efficiency Professional, Portland Oregon
Leonard helped me to put my negative thoughts into perspective. I think that it had been a really serious issue for me, but after talking about how I should acknowledge my top 10 "hits" and to let them slide past me so that I can use my time to move forward instead of feeling negatively about myself all of the time, was very helpful. I'd recommend Beard Avenue for many things - from finding your passion, making a career change, or to simply understand what characteristics of a job would make you happy.

Sandy Huynh
Thanks again for the coaching help, Leonard. Your strategies definitely help me stay unstuck. Every time I feel confused, I go back and look at my mindmaps or I create a new one. Every time I work with these tools I feel a new surge of positive energy and start to move forward.

Jillian Lay
I was pleasantly surprised how Leonard was able to help me in the course of one 30 minute session. He asked me questions that quickly got to the issue and background of my situation. Leonard was able to quickly assess and understand my situation to offer advice that was very helpful and fit the situation.-

J. Allen, Learning and Development Consultant
I've tried several different careers, never feeling like I'd found the right fit. I started working with Leonard with a lot of general information about what I wanted but not a clue how to put that together into a plan to move forward. After working through his process, I have direction and feel I've finally found something that will "stick".

Missy I
I have found a career that brings me great satisfaction and is a perfect alignment with my values. I don't know that I would have recognized this as my "dream job" if I hadn't taken Leonard's lifework course.

Angie Arnold
Working with Leonard was very helpful for me to clarify my career goals and develop a detailed plan of incremental steps and a timeline for reaching towards them. Leonard knows just the right questions to ask to help you solidify what might otherwise be somewhat muddled dreams and aspirations into achievable, measurable goals.

-Rachel Wahlberg
Leonard helped me navigate through some tough career choices to determine what really mattered to me. He also helped me work through political and communication issues at work. Now I'm in exactly the right job and career, and I have a long-range vision for where I'm headed. I'd strongly recommend him to anyone struggling with a career or job decision.

J.P., Sales Director
Within six months of taking your lifework program, I had organized and founded a $250,000 statewide partnership for youth tobacco prevention… Because of your program, it is much easier pursuing passions and dreams, turning visions into actions.

-Rick Bernardo