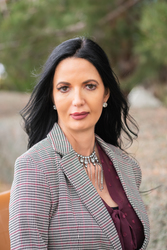 Leslie Truman

Las Vegas, Nevada
Relationship Coach, Life Coach, Family Coach
Trauma Support Specialist, EFT Tapping Practitioner
I coach individuals, couples, families and groups on building healthy relationships both personal and professional. I help people foster these relationships and support with trauma and behaviors.
About Me
Hi, My name is Leslie. I am a certified life coach, certified trauma informed specialist and EFT Tapping Practitioner. I am a wife, mother to six children, grandma and a foster and adoptive parent. As I was going through the ups and downs of raising children with behavior challenges and special needs, I would see families on social media that were portraying themselves as "the perfect family". As we all know there is no perfect family or perfect way to raise our children. I would think to myself "come on", can't we just be real? Raising kids is HARD! That is when I started my blog "Let's Get Real" five years ago. I wanted to give parents a safe space to be able to read and talk about anything and everything and provide support with no judgement. I knew I wanted to do more than my blog to help families and that is when "Let's Get Real Family Coaching" began.
I coach individuals, couples, parents and families on "getting real" about trials, relationships, parenting, trauma and day to day life!
I offer 1:1, couples and family coaching sessions. Group support sessions, phone/email access and EFT Tapping sessions.
Together we can create a vision and goals for you personally and for your family!
Reviews
Leslie doesn't have any reviews yet.