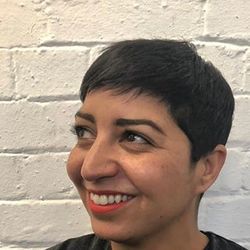 Letesia Gibson

Ibiza, Balearic Islands
Career Coach, Leadership Coach, Executive Coach
BS, Somatic Coaching Qualification with The Somatic Coaching School; Positive Psychology CPD; Group Coaching CPD
I coach people to live a more truthful life. I help them find new careers or create new ventures that better fit who they really are, that unlock their creativity and support the lifestyle they want.
About Me
If you are dissatisfied with where you are on your career journey, you are in the right place. We will spend, on average, 90000 hours of our life at work, so it's so important it feeds us, helps us thrive and creates the opportunities we want for our lives.
I am passionate about helping people bring more creativity into their lives. To find work in creative sectors, to find roles that unlock their creative energy, by being the creator of their own venture, or by getting creative in how they make work support their lifestyle.
I am a qualified life and career coach who works with the body and the mind together. I believe that we often know what we want to be doing, but that something stops us from thinking it could be possible for us, and instead we listen more to the rational reasons why it can't be.
My coaching programme connects clients to their instinct and intuition, along with rich self-awareness of personal purpose, values and vision to give clients new clarity of where they need to go and why. I adopt a creative approach to coaching using real-life experiments to take us away from endless talking, and into the world where we can make progress through a practice stepping into the next chapter of your life, now.
I have extensive knowledge of sectors, a great network of contacts and lots of wisdom from my own experience as a business owner, a senior leader and a consultant to many leading businesses and brands. I have a love of the creative sectors and a personal interest in the future of work, and what this now makes possible for the myriad of ways in which careers and lives can be designed to support us.
I have recently relocated to Ibiza from London, to follow my passion to work more deeply with leadership/business clients through retreats that create sustainable change. I am a living example of someone who is living the reality of designing the life I want and inspiring others through action.
Reviews
Seems great, excited to get underway!

Sam Lee