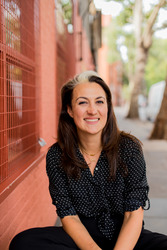 Lily Robertson

London, England
Life Coach, Career Coach, Leadership Coach
I coach women who are ready to take on something new! I help them find clarity on their purpose, build confidence, and get motivated to achieve their goals.
About Me
I coach women - all of them.
Some women I coach are on a mission to change the world. Some are on a mission to change themselves. Some want to find jobs, and some want to leave jobs. For some it's a new beginning, for others 'new' is winding down the current chapter.
I believe coaching can bring value for anyone and any situation - so whatever it is you're on a mission to do, if you identify as a woman, I believe we can work together.
​
I've chosen to coach women because I want to help women see, and achieve, their full potential. And to move away from the limits or expectations imposed by others or even imposed by our own brains and beliefs about ourselves and what we could (or should) do.
​
I want to help each woman I coach feel like she can thrive in her own unique way.
Client testimonials:
"She was brilliant at giving the structure of our conversation and gently explored values, motivations, and new insights with me. It was really easy to be open and a little bit of humor along the way made me feel really comfortable"
"I very much appreciated her professionalism, clarity and friendliness. All these qualities helped me to feel at ease, safe and supported right from the start. Lily was great at asking the right questions so I could explore deeper, sometimes in unexpected ways. I can highly recommend working with her."
" My first session with Lily left me feeling I was in a safe space to explore my goals, my thoughts, my feelings and my expectations of my own behaviour. I had a light bulb moment in my first session which really shocked me as I thought it would take much longer than this! Lily is a superb listener and always asks the questions you need to hear in order to best explore yourself."
"Lily's coaching helped me identify tools to move forward with my goals and create a more balanced lifestyle for myself. As a result, my overall wellbeing and especially resilience have improved."
Reviews
2 reviews (5.0)
The little I've worked with Lily I can feel that she does her best to help me start my own business.

Gisele
Ms Robertson is a great life & career coach. During the time I had difficulties in my life, she supported me to go through it with guidance and encouragement. I was very much looking forward to the sessions I had with her. You can speak with her freely about all sorts of issues in life or work, she will always find a suitable solution for you, she is amazing.

Kim Zhang