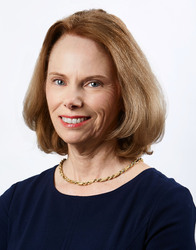 Linda Arra

Easton, Pennsylvania
Career Coach
MA, MEd. Counseling, National Certified Counselor, Licensed Professional Counselor, Career Coaching Intensive Training, Positive Psychology Coach Training
I coach people launching new careers, unhappy with their current work, or restarting careers. I help you clarify direction, find resources and teach you best practices for job searches and interviews.
Details

Easton, Pennsylvania 18042
Send Message
Hourly Rate: $105 to $120 US Dollars
Gender: Female
About Me
Are you unsure about your career direction, or worried about how to find your first job after college? Are you unhappy or stressed in your current position, but confused about what else you could do? Do you feel clueless about job searching or anxious about presenting yourself in interviews? Are you considering further education, but unsure if it's worth it?
Friends, family, and even the Internet, offer lots of advice about careers. It can feel overwhelming. I can help you clarify what you really want from a career and where you'll be fulfilled. I will teach you to do a job search that uses your time wisely and helps you land your ideal job. Through each step of the process I will help you succeed, including interviews and salary negotiation. I'm a Licensed Professional Counselor with 20+ years of career coaching experience, and have successfully helped clients during the college years and through all stages beyond. For 12 years I directed the Lafayette College Career Center, a "Top Twenty Career Center" as recognized by The Princeton Review.
My approach is grounded in Positive Psychology, a research-based field studying how we achieve well-being, happiness, and fulfillment. It focuses on what works, and gives us practical ways to pursue careers aligned with our passions, and that also provide meaning and purpose in our lives. Through assessments and reflection exercises we will focus on your strengths, allowing you to reach your goals more quickly.
I possess a Certificate in Positive Psychology, and administer assessments such as: Strong Interest Inventory and VIA Strengths Inventory. My expertise in helping you create compelling job and graduate school applications, resumes, CV's, and LinkedIn profiles, is based on current best practices. Special rates for recent college grads.
Located in the Lehigh Valley, PA area near Warren and Hunterdon Counties, NJ and available by phone and video, I look forward to meeting you during a complimentary phone consultation.
Reviews
13 reviews (5.0)
I came to Linda in my mid 30s looking for guidance to make a career change. I had spent my entire professional career in investment and commercial banking in the greater NYC market, however I had hit an internal road block where I was no longer excited about my career trajectory. While I wanted to learn about my career options within financial services, I also wanted to discover what types of careers I would be excited about. When I came to Linda, she wanted to get to know me as a person, not who I am based on my resume. Linda not only helped me to identify my core strengths and passions, but also made career change feel realistic and obtainable, not just something to dream about. Linda helped me to realize that I had the skills, but more importantly the passion, to go to medical school. I am now in my second semester of post-baccalaureate undergraduate coursework, and in 16 months I will be taking the MCATs and applying to medical schools. I can't begin to explain all of the positive changes I have seen in my life since I started down the road of doing something that truly excites me. I couldn't be happier about working with Linda. The answer to my career question had always been within me, but without Linda's help, I never would have brought it out. - Matt, former financial services professional, New York, NY.

Matthew M
When I started working with Linda, I had no confidence in my abilities and strengths. With her gentle guidance and empathy, and using a very systematic method, I discovered how to use my "Character Strength". Her positive psychology guidance led me to apply to the position I am in now - working for a non-profit organization, using my profession in a satisfying position. Every bit of advice I received from Linda had a positive and desirable outcome! I will continue working with Linda, and seek her wise guidance and advice for future professional challenges.

Hanna, Nonprofit Professional, New York City Area
Over a short period of time, I had taken a series of unsatisfying higher level finance jobs in several companies. I felt that Finance was not rewarding but did not want to "start over" in a new career. In addition, moving to yet another company would be extremely difficult. I reached out to Linda for guidance, and she helped me to understand my values, strengths and interests. We then used various tools to identify roles and companies that would align with my self-evaluation. Linda also led me through the resume and interview preparation process, helping me focus on relevant skills. Within a short time, I obtained several offers and needed to choose one. The introspective analysis proved invaluable in making the right career shift and ensuring my next company would offer long-term potential and a cultural fit. After years of job searching, today I am happy in an operations role that utilizes my finance background and also provides great variety.

Janice, Global Operations Director, Califon, NJ
I was in the process of looking for a new career path and Linda helped me develop a comprehensive approach to analyze my strengths and translate them into a powerful message I could use during my interviews. She showed me how to utilize job hunting resources such as my university website and LinkedIn, as well as helping me better organize my resume. As someone who has English as a second language, Linda was very helpful in making sure I communicated my abilities in a clear and concise manner.

Bianca, Business Analyst, Allentown, PA
I reached out to Linda because I was stuck. Stuck in a job that was not satisfying and stuck in my search of where to go next. I was skeptical about the idea of seeking out a career coach. (If I couldn't figure out what to do with my life, how will someone else?) Wow, was I wrong! Linda has truly mastered her craft. I was continually impressed by her creative strategies to help me find direction. If I was frustrated or feeling discouraged, she always had another trick up her sleeve to help me move forward. When I was called for an interview with less than 24 hours notice, Linda called me late at night to review interview skills and give me a pep talk. She was with me through every step of the process. I'm excited to say that in two weeks, I start my new job!

Katie, Manager at Nonprofit Organization, Allentown, PA
I recently took career coaching sessions with Linda and I couldn't be more satisfied. I was mentally pretty lost about how to proceed with my career, but Linda proved to be very prepared for and understanding of my unique situation. What I loved most about the sessions with Linda was the level of personal engagement she invested in each session, and I felt comfortable talking to her about everything involved in and influencing my situation. I could tell she genuinely cared about the challenges I was facing, and her efforts to help me deal with them were exceptional. Linda really helped clarify and bring out the best of my professional skills, and worked with me to strengthen those skills and gear them in the right career direction. Every session I felt like I was making significant progress and gaining confidence in order to achieve my career goals and aspirations. I've already recommended Linda to other friends, and will continue to recommend her to anyone who wishes for clarity and direction in their career path.

Jacob, International Education Professional, Czech Republic
As an alumni relations and development professional, I was looking for a new challenge that closely aligned with my personal interests. I have a deep background in my field, but I didn't want my resume to seem dated, irrelevant or too long. I contacted Linda, and as I feared, my resume desperately needed a facelift. I worked closely with her for a few months and the results were tremendous. With confidence in my newly revamped resume, I applied for two positions and was contacted by both institutions within days to schedule interviews.  Within one month I was offered (and accepted) a position at the institution that was my top choice.  Linda is kind, caring, forthright, and the consummate professional.  You want her in your corner as she will get the results you are seeking.

Sherri, Executive Director, Brooklyn, NY
Linda is a caring, generous, perceptive and highly effective Career Coach. I consider myself incredibly fortunate to have had the opportunity to work with her during a very critical and stressful life transition. When I made the decision to change careers and pursue my dream of starting my own Life Coaching business, I had no idea where to start or if I could succeed. Linda was exceptional at helping me uncover strengths I was unaware of, and apply them in a practical, yet enjoyable process. She was there with me every step of the way providing much needed support when I got discouraged, excellent resources, and consistent accountability. She possesses not only extensive experience, but great wisdom and compassion which helped me clarify my goals and create a realistic and efficient pathway to accomplishing them. I know that without Linda's wise and wonderful coaching, I would not be the successful and very happy Life Coach that I am today. I am truly grateful for her inspired guidance and enthusiastically and recommend Linda to anyone who wants to achieve not only career success, but the best possible life.

Debra, Life Coach, Ithaca, NY
I reached out to Linda during my senior year of college as I was trying to figure out how to navigate the job search. I was really struggling to figure out which direction I wanted to go in after college and Linda was incredibly helpful in not only helping me to explore all of my options, but also in keeping me motivated throughout all of my frustrations. She also assisted me in creating the best resumes and cover letters, and conducted countless mock interviews with me. Linda was an incredible advocate for me, and enabled me to move to a new city for a new role. Linda was also a critical resource in helping me weigh the pros and cons when I received two different job offers. She coached me through the salary negotiation process, and was always rooting for me. I'm now in a position that I love and I can definitely credit Linda for helping and supporting me to get to this great place.

Kidane, Program Associate, Washington, DC
As a senior higher education administrator, I worked at the same institution for over 25 years. When the time came to explore new career options, I contacted Linda for assistance with my resume, cover letter and my overall search strategy. I was in desperate need of current thinking and updated methods for presenting my skills and experience. Linda was able to help me think through my strengths and interests, and how these qualities aligned with the various options I was considering. She completely modernized and updated my resume and cover letter, which opened many doors and led to multiple interviews. Linda provided the guidance and attention to detail I needed, and as a result my search is off to an excellent start.

Jim, University Vice President, Philadelphia, PA
Entering my senior year of college, I felt a lot of pressure to find a job before graduation, and a lot of confusion about what the right path forward was for me. I reached out to Linda to help me sort out my options and make sure I had all the tools—a professional resume, a clear and concise cover letter, and enough practice to ace any phone or in-person interviews—to pounce on the right opportunity when it came along. Linda gave me tons of practical help and advice, but she was also a wonderful sounding board for my wild ideas and frustrated rants. She listened carefully and began to gently point me towards a few possible career paths, ultimately suggesting I apply for my current position. I'm sure I would have found something after graduation, but with Linda's support I found a first job where I'm learning a lot about the workplace and myself, I'm growing my skill set, and, ultimately, where I'm happy.

Amanda, College Annual Fund Assistant Director, Easton, PA
I reached out to Linda for help with my MBA application, and more specifically my professional resume. It was very clear, based on Linda's initial feedback, that she knew exactly what she was doing. The attention to detail and direction she provided was excellent. Linda helped me create a compelling resume that undoubtedly sparked the interest of the graduate programs I was applying to. I would highly recommend Linda for any advice relating to career direction as she is concise, straightforward, and most importantly knowledgeable.

Jeff, Marketing Account Executive, Norwalk, CT
As a career Credit Manager in the chemical industry working for the same company for 20 years, I became unemployed due to our company being sold. I was in complete shock. Not because, I didn't know what I wanted to do, (remain in the Credit Management field) but because the job hunting process was now an entirely different ball game. I had trouble coming up with a strategy to market myself and how to best engage myself in this new job hunting environment. Linda was able to provide structured guidance, that was both relevant and effective, in today's job search market. Because of her, I started my job search process with all the tools and techniques I needed to be successful. The end result was that in a short amount of time, I had two job offers that I was able to leverage against one another. I accepted the right offer for me, again with Linda guiding me through the whole way including compensation negotiation. I highly recommend Linda as a Career Coach.

Rob, Credit Manager, Andover, New Jersey